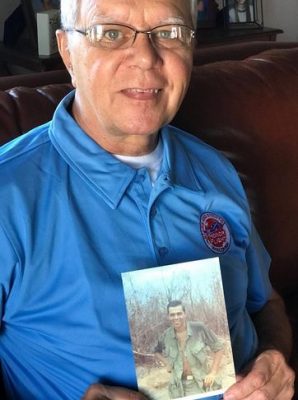 Nov. 1, 2017 – Hartford, WI – Vietnam War veteran and former mayor of Hartford, James 'Jim' Core, will be heading to Washington D.C. on the Stars & Stripes Honor Flight on Saturday, Nov. 4.
Born and raised in Waupun, Core graduated Oshkosh Technical Institute with an Associate's Degree in Accounting in June of 1967. Just as he started working at International Paper Company in Fond Du Lac, he was drafted and entered into service in November of 1967.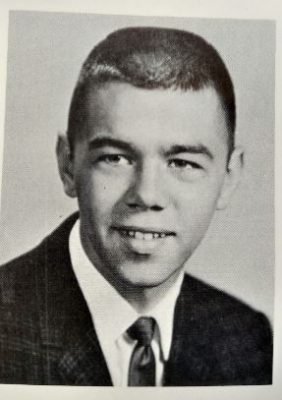 Core completed eight weeks of basic training at Fort Leonard Wood, Missouri.  "It was not fun," he said. "Nothing like my desk job."
After basic Core was transferred to Fort Polk, Louisiana where he had nine weeks of advanced infantry training.
After a 30-day leave, he was shipped to Vietnam in May 1968. "I landed in Da Nang, Vietnam," said Core, "I was at a base there for 4-5 days before I was assigned to the 1st Cavalry Infantry Company, stationed out of Quang Tri. Our mission was search and destroy and we would be taken by helicopter to various villages."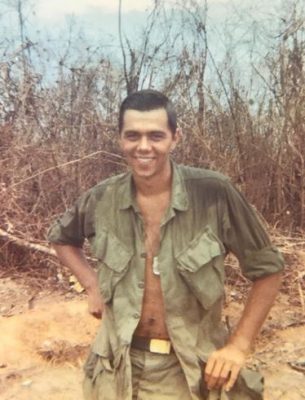 His missions quickly came to an end, five months later, when he was wounded by a booby trap. When he was well enough, he was transported to Japan for recovery time.
When he was strong enough to make the trip to the United States, he was admitted to Fitzsimmons VA Hospital in Aurora, Colorado. "I was out there a few months," Core said, "I got home safe, which I'm thankful for, and I received the Purple Heart."
Core was discharged in November 1969. He moved to Hartford in 1970 and was hired at Chrysler Outboard Corporation, and married his sweetheart, Kathy. He eventually decided to serve the city of Hartford for 25 years (alderman 1992-1998 and 2004-2012) and mayor for six years (1992-1998). He also served two terms as a supervisor on the Washington County Board.
His wife Kathy is delighted her husband is getting honored, "He keeps serving his country and his city and I'm proud of him," she said. Their son, Jeff, is excited to be accompanying him on the Honor Flight as his guardian.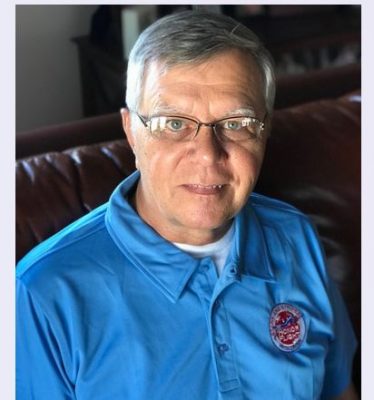 Core said the Honor Flight will be a very rewarding trip but he also expects it will be emotional and somewhat stressful as he will see the Vietnam War Memorial. Two names on that wall served in Core's squad and were killed in action. Though it will be hard Core said he can take comfort knowing it will give him some closure as he honors his fallen comrades.
There are 16 veterans from Washington County on Saturday's Honor Flight out of Milwaukee including:
James Coplin, Richfield, Vietnam War Air Force
Vietnam Army veteran Ron Wesloski from Germantown,
Raymond Fairbanks, West Bend, Vietnam War Army
Frederick Grauberger, Germantown, Korean War Army
Russ Guillaume, West Bend, Vietnam War Army
Gregory Henson, Colgate, Vietnam War Army
James "Jonesy"  Korth, Kewaskum, Vietnam War Marines
William Kulas, Kewaskum, Vietnam War Marines,
Russ Lamb, Hartford, Korean War Army
John McCauley, Sr., Jackson, Vietnam War Marines,
Frederick "Fritz" Mueller, Slinger, Korean War Army,
Ken Quade, Germantown, Korean War
Jerry Schneider, Kewaskum, Vietnam War Army,
Bill Stueckroth, Germantown, Korean War Navy