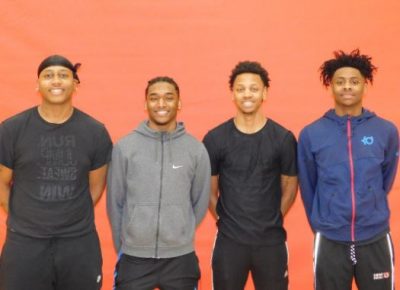 AJ Branes, Jr.,  Adrian Huerta, J Braxton Thomas, Ahmad Pender, Jr.
March 13, 2018 – Washington Co., WI – This year the UW-Washington County men's basketball team placed four players on the Wisconsin Collegiate Conference All-Conference Team.
Out of seven schools in the WCC Eastern Division, UW-WC was well represented among the 15 all-conference players selected.
AJ Barnes, Jr. was selected as the elite player in the Eastern Division and given the honor of Player of the Year.  Barnes led the team with 316 points this season with a 14.4 point average per game. Barnes was second on the team with 171 rebounds and second with 48 assists and 33 steals.
Ahmad Pender, Jr. was selected second team All-Conference.  Pender finished with 275 points on the season with an average of 13.1 points per game, 101 rebounds, 23 assists, 32 steals and 12 blocked shots.
Adrian Huerta was also selected second team All-Conference.  Huerta was second on the team with 281 points on the season. He averaged 12.8 per game and finished with 104 rebounds. Huerta was first on the team with 68 assists and 50 steals.
J Braxton Thomas was selected to the Honorable Mention All-Conference team.  Braxton Thomas was third on the team with 277 points, he averaged 12.6 points per game and pulled down 70 rebounds, 25 assists, and 13 steal.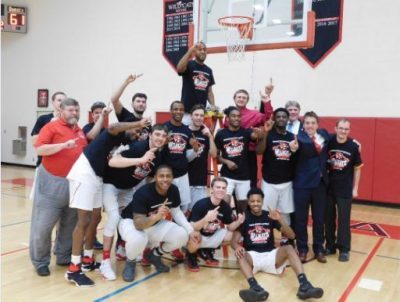 The UW-WC Wildcats were coached by Stephen Murphy. The team won the Wisconsin Collegiate Conference State Championship this season. Click HERE for more details.