Washington Co., WI – Fourth of July is Sunday and below is a list of events in communities across Washington County.
Thank you to those who have served, are serving, and continue to make us proud to be Americans. God Bless this land of the free.
Campbellsport – The July 4 parade route will travel down Forest Street in place of Spring Street. Every other part of the route is to remain the same. ***Absolutely No Semi Trailers this year, Tractors only. This is for safety.*** There is no registration required for the parade. And Campbellsport fireworks are Saturday, July 3.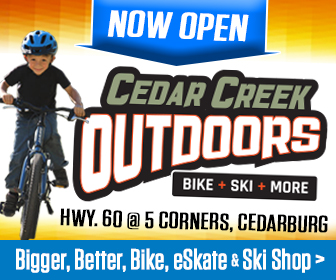 Germantown – Fourth of July Parade is Sunday, July 4 at 3 p.m. The traditional parade route will be used from the Germantown Post Office, down Pilgrim Road to Main Street to Park Street and ending at Firemen's Park. Following the parade there will also be music and entertainment in the park from 4:30 p.m. until 9:30 p.m. after which fireworks will start. Food and beverage will be available in the park from a limited number of vendors.
Hartford – Fourth of July Parade is Sunday, July 4: North Main to Veterans Park starting at 2 pm. Festivities to follow. Fireworks at dusk at Gib Mahr Field.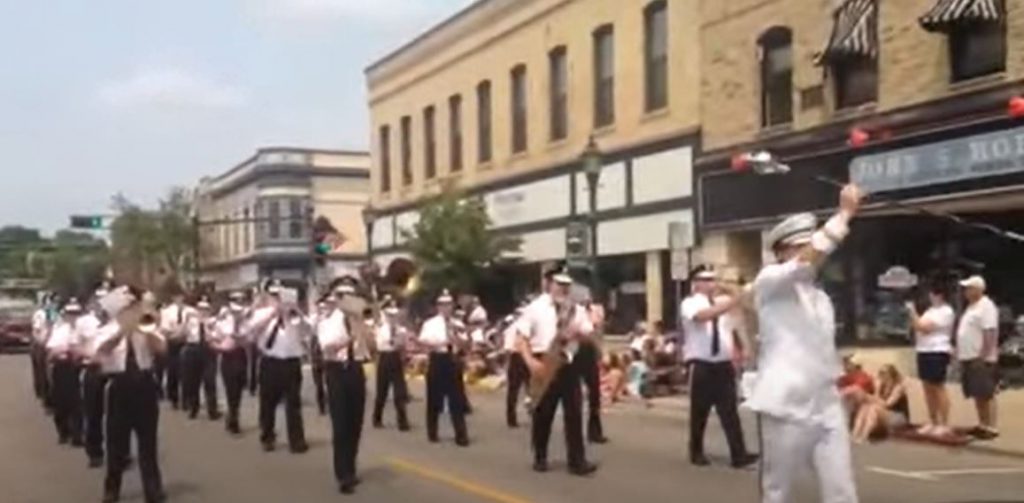 West Bend – Fourth of July Parade steps off at 9:30 a.m. on Sunday, July 4 from S. Main Street and Oak Street. The parade heads north on Main Street, through the downtown, west on Cedar street, and north on Seventh Avenue to Regner Park. Fireworks at dusk Riverside Park brought to you by Horicon Bank.
Neighborhood parade – There's still a little neighborhood in the community that has its own parade on July 4. The folks at Wagner Lane and Kenny Drive gathered again this year march down the street in decorated vehicles and salute their patriotism. The Wagner Lane parade featured an Andy of Mayberry police squad, floats with hometown charm and Bloody Marys courtesy Joan and Al Rudnitzke and Jeff's Spirits on Main. Hat tip to Ann Marie Craig for the photos.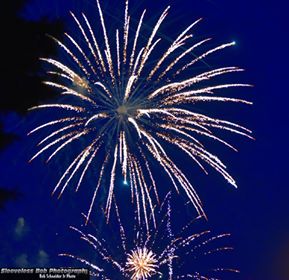 Click HERE for a schedule of July 4 fireworks and don't forget Kewaskum's fireworks are Saturday, July 3 at River Hill Park. Spots on the hill may be reserved, starting at 6 a.m. on July 1.
In Kewaskum burgers, brats, hot dogs and fries will be served along with cold refreshments starting at 5 p.m.  Entertainment will be provided by Shut the Front Door from 7 p.m. until midnight, taking a break at dusk for the fireworks.  All proceeds go to the Kewaskum Volunteer Fire Department.