Cambria, WI –

In a

n

initiative aimed at providing solace and connection, Glacier Valley Campground, N8129 Larson Rd, Cambria, Wisconsin, is extending a warm invitation to cancer survivors across Wisconsin and Washington Co., WI for a special weekend of free

RV and tent

camping.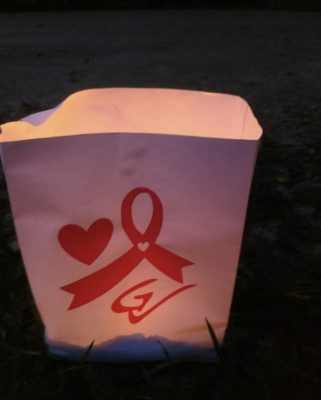 The event, scheduled for Friday and Saturday nights, September 29-30, is a unique opportunity for survivors and their support groups to come together, share their stories, and find comfort in a supportive community. Survivors camp for free, while a portion of the camping fee paid by supporters will be donated to the UW Carbone Cancer Center.
One of the owners of Glacier Valley Campground, Richard Chandler (a Vietnam veteran), knows firsthand the challenges of battling cancer.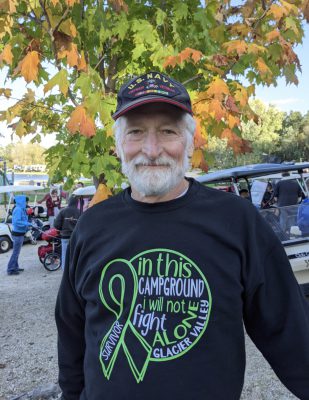 Having triumphed over non-Hodgkins lymphoma and prostate cancer just two years ago, Chandler understands the physical, emotional, and mental journey that cancer survivors navigate. As a testament to his resilience and desire to give back, he and his wife are opening up their campground to fellow survivors, providing them with a peaceful and picturesque setting to unwind.
During the day, campers will have the chance to engage in a meaningful activity: decorating luminaria bags in honor of loved ones who have fought against cancer. This creative expression serves as a poignant way to remember those who have faced the disease and to honor their strength and courage.
The campground's traditional 4:00 p.m. Happy Hour will feature complimentary popcorn, fostering a laid-back atmosphere where survivors and others who have been impacted by cancer can connect and forge new friendships. As dusk falls, the luminaria bags will be lit and arranged on a rock wall. Music will set the tone for an evening of reflection and sharing. Attendees will have the opportunity to speak about their experiences and stories, creating a safe space where everyone's journey is acknowledged and celebrated.
"We are thrilled to offer this retreat for cancer survivors and their supporters," expressed Chandler. "Cancer is a battle that requires incredible strength, and we want to provide survivors with a chance to connect, find support, and enjoy the serenity of our campground. We believe that sharing stories and memories can be healing, and we're here to facilitate that process."
To secure a spot for this heartwarming event, interested individuals are encouraged to contact the campground at their earliest convenience. Reservations can be made by reaching out to the campground at 920-348-5488. There are 65 camper sites as well as unlimited tent sites.
For further information and updates about the free camping weekend for cancer survivors, please visit the Glacier Valley Campground website at www.glaciervalleycampground.com.
Contact: Richard Chandler Owner, Glacier Valley Campground
Email: [email protected]
Phone: 920-348-5488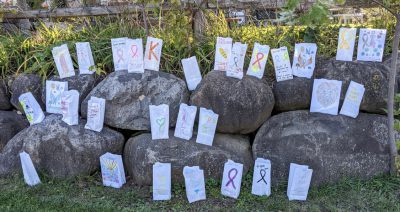 This annual camping weekend started in 2015 when owner Rich's sister, Pat was battling breast, thyroid, and melanoma cancer.
Rich is also a cancer survivor so this weekend hits home for this family-owned campground.