West Bend, Wi – Pilgrim Evangelical Lutheran Church in Wests Bend, WI and the Concordia Bible Institute are hosting a series of educational presentations on "Christ in the Old Testament: What Does This Mean?"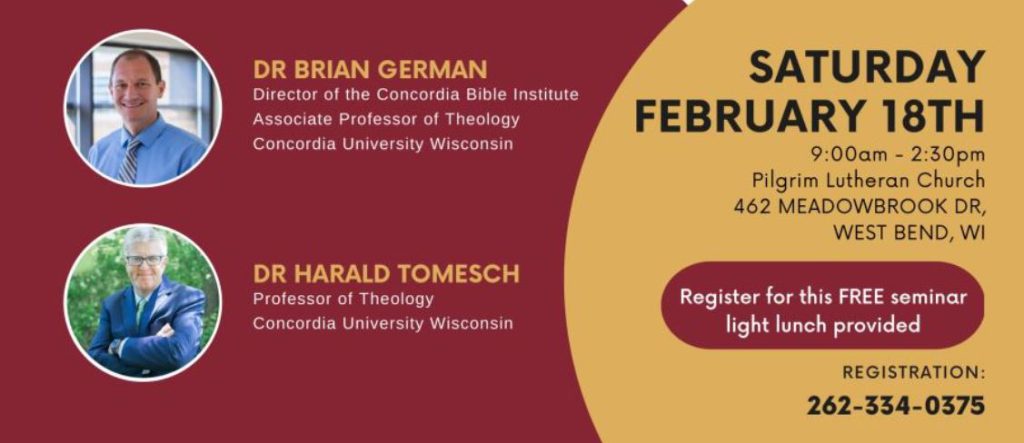 Rev. Dr. Brian German, Director of the Concordia Bible Institute, and Dr. Harald Tomesch, Professor of Theology at Concordia University Mequon will be presenting a fresh look at some of the ways the Old Testament reveals the person and the work of Christ.
Click HERE to SUBSCRIBE to FREE local news at
The event is free and open to the public.  A light lunch will be served.
The event starts at 9 a.m. and end at 2:30 p.m. on Saturday, February 18 at Pilgrim Evangelical Lutheran Church 462 Meadowbrook Dr., West Bend, Wisconsin.
Please register by calling the church at 262-334-0375.