Free movie tonight, March 29 at Slinger Performing Arts Center | By Kim Smessaert
March 29, 2019 – Slinger, WI – Slinger DECA chapter had a great run at State conference in March.  The store at Slinger High School, The Rookery, took first place in the World for School Based Enterprises last April, once again dominated as a store within a high school.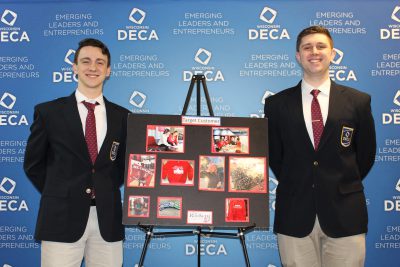 The team from Slinger High School placed first in the State and qualified 16 students to compete at Internationals in April.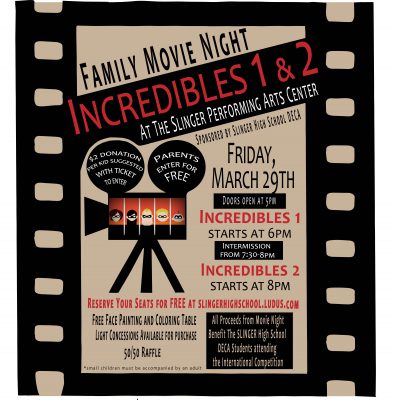 To fund raise, the DECA chapter is hosting a Family Movie Night at the new Performing Arts Center on Friday, March 29.  The Disney movie Incredibles I and II are on tap. The event is open to anyone.  Families can reserve their seats for FREE at slingerhighschool.ludus.com.
DECA is asking for a $2 donation per kid at the door.  This will be a fun event and great for any Disney fan, plus people will get to know more about DECA.
According to the DECA website the organization prepares students "for careers in marketing, finance, hospitality, management and entrepreneurship."