West Bend, WI – Whether you are affected directly by drugs, or would just like to educate yourself and be prepared, please feel free to participate Tuesday, March 24 for free NARCAN training at The Inferno, 140 N. Main Street, in West Bend.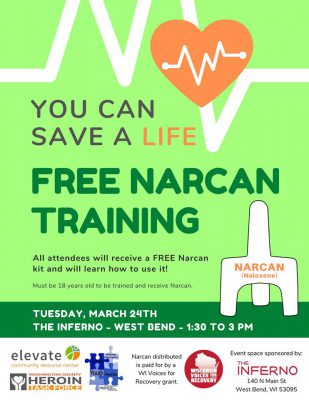 Training will be provided free of charge to anyone in the community that would like to participate.
Local businesses and bartenders/bar owners are invited to attend as we work to make West Bend safer, together.
If you plan to attend, please click HERE on this event so Elevate can be prepared with enough supplies.