Friends of Abused Families cuts ribbon on a new identity in West Bend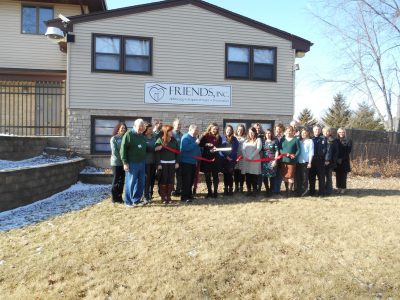 Jan. 31, 2018 – West Bend, WI – Friends of Abused Families had a ribbon cutting today and after 40 years of service announced changes.
The location is now public. The shelter in West Bend has a brand new sign on the front of the building.
The name has also changed; FRIENDS Inc. (formerly Friends of Abused Families Inc.).
The shelter will begin to house males on-site.
According to staff, "all changes were made with thoughtful care from the staff and the board of directors aiming to maintain the mission and ensure inclusivity for all victims and survivors in our community."
"We are incredibly thankful for the support over the past four decades and know the changes will continue to help us provide advocacy, education and empowerment to survivors, victims, and all members of our community."
Photo courtesy FRIENDS Inc.