May 26, 2023 – Town of Farmington, WI – Funeral services will be Friday, May 26, 2023 for Emily Lewerenz, the 18-year-old from Weston, WI who died in a 2-vehicle crash Saturday, May 20, 2023, at the intersection of Hwy 144 and CTH H in the Town of Farmington.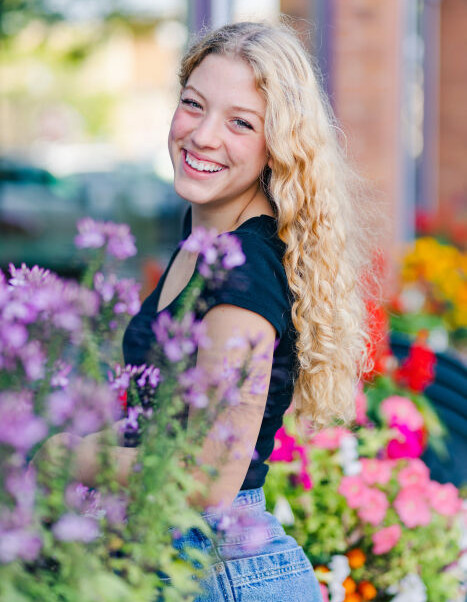 Obituary courtesy Peterson Kraemer Funeral Homes & Crematory Inc.
Emily Louise Lewerenz, 18, of Weston, beloved daughter of Eric and Heidi Lewerenz, died in a tragic car accident on Saturday, May 20, 2023.
Set to graduate high school on May 24, Emily was unsure of her life's next adventure, but was ready to embrace the unknown with both arms.
Emily was a gifted painter and writer, and enjoyed snowboarding, theater, and singing.  Emi expressed her faith in the Lord Jesus in many ways.  Actively involved at Mt. Olive Lutheran Church and Restoration Church, she was a leader, a hard worker, a confidant and caring soul.
Last year, Emi worked at Camp Forest Springs and served with the Compassion in Action Mission Team in Honduras.  She enjoyed waitressing and planned to send a portion of her money to dig a well for those in need of clean water.  Always willing to listen and offer a warm hug to siblings and friends, Emily was a loving daughter and incredible sister.  She lit up a room wherever she went and will forever be remembered as a joy-giver and a light-bearer.
Emily is survived and celebrated by her parents; six siblings, Zachariah, Isabelle, Jeremiah, Miriam, Elliana, and Evangeline; grandparents, Fred and Connie Souba; grandfather, Jim Lewerenz; and aunts, uncles, cousins, and friends everywhere.
A funeral service will be at 12 p.m. on Friday, May 26, 2023 at Mt. Olive Lutheran Church, 6205 Alderson Street, Weston, with Rev. Lance Hoelscher and Rev. Jordan Balk officiating.  Visitation will begin on Thursday, May 25 at 4:30 p.m. until 7 p.m. at the church and continue on Friday beginning at 10:00 a.m. until the time of service at the church.  Online condolences may be expressed at www.petersonkraemer.com.
In lieu of flowers, donations can be made to the Emily Lewerenz Memorial Fund.
Below is the note sent to parents from D.C. Everest High School regarding the accident and death of two students.
Dear D.C. Everest Senior High Community,
It is with the heaviest of hearts that we inform you of the tragic loss of two of our students, Senior (Emi)and Junior(Danny) due to a tragic car accident. We are deeply saddened by the loss of these young individuals who touched the lives of so many in our community and who will be dearly missed. Our deepest sympathies go out to the students' families, friends and all those who knew them.
We are aware many of our students have heard about this tragedy, but we will also make an announcement tomorrow morning to ensure all students are aware of this tragedy.
Please keep the students' families, friends and all those affected in your thoughts.
Sincerely,
Mike Raether
Principal
Below is the story posted Monday, May 22, 2023
The first caller advised the crash involved a tractor-trailer livestock hauler which struck a small sport utility vehicle. Fire & Rescue from Kewaskum and Boltonville were immediately dispatched to the scene along with sheriff's deputies.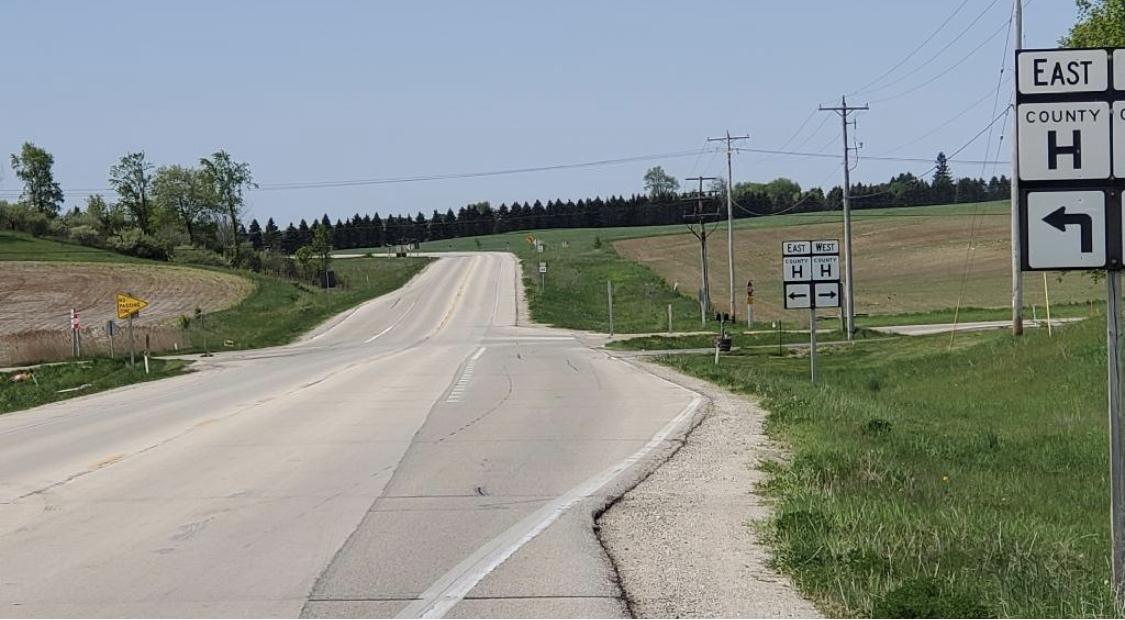 The first deputy arrived within three minutes of the 911 call and quickly determined there were four critically injured subjects from the SUV and two occupants in the tractor trailer. The deputy requested West Bend Intercept to the scene and Flight for Life be put on stand-by.
The second deputy arrived one minute after the first deputy and was advised by citizen there were two subjects from the SUV who were pulseless and non-breathing. Both deputies, a first responder and a citizen, performed CPR on the two most critical patients and utilized AEDs from the deputies' squad cars. Life-saving efforts continued by first responders and rescue personnel on the two patients without success. The two rear passengers in the SUV died on scene.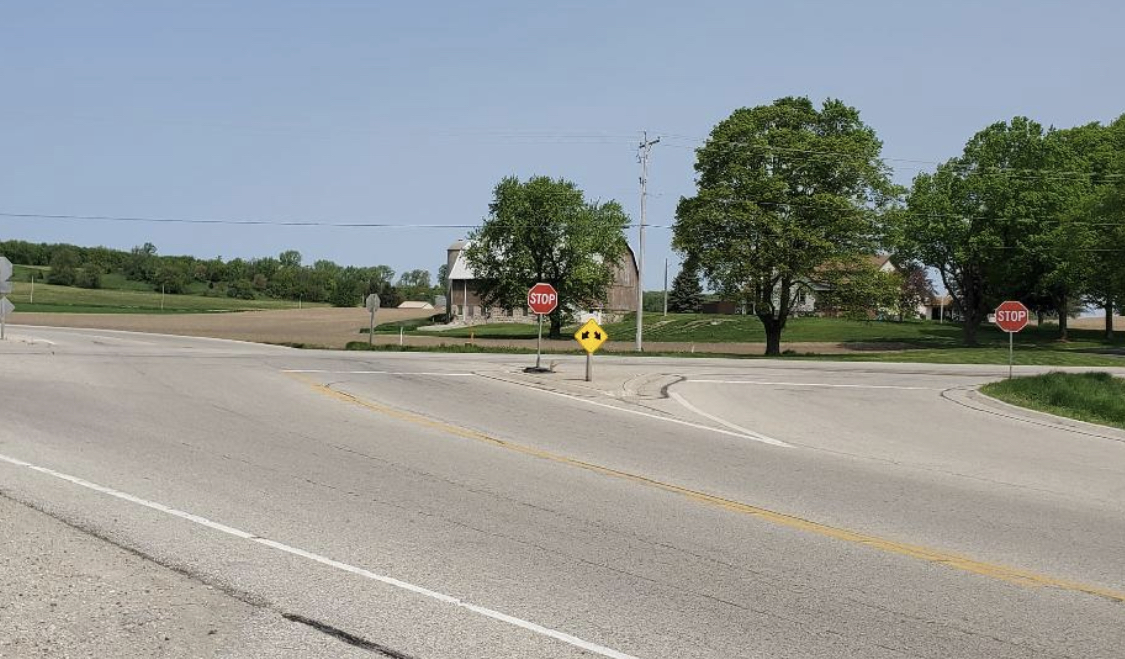 Meanwhile, the driver of the SUV was helped out of the vehicle by citizens who stopped. The front seat passenger was still in the vehicle and rescuers were holding cervical spine immobilization as a precaution until extrication could be performed.
The driver of the SUV was later transported via ambulance to Froedtert West Bend. The front passenger was transported via Flight for Life to Children's Hospital in Milwaukee. All occupants of the SUV were from Marathon County, WI. The driver and passenger of the tractor-trailer were not injured and were cooperative during the investigation.
The preliminary investigation, supported by witness statements, revealed the tractor-trailer was traveling northbound on Hwy 144 and was loaded with cattle. The SUV was eastbound on Cty Tk H and had stopped at the stop sign at the intersection. When the tractor-trailer had almost reached the intersection, the SUV abruptly pulled out in front of the tractor-trailer. The SUV was struck on the passenger side of the vehicle by the tractor trailer despite the semi driver's attempt to avoid the collision. The SUV ended up in the northeast corner of the intersection down the embankment in the ditch line. The tractor-trailer went off the road and overturned in the east ditch line. Several cattle were ejected when the tractor-trailer overturned, but they were quickly corralled by citizens who stopped to help. Two cattle died due to the accident and one additional head of cattle was euthanized by a local veterinarian on scene due to serious injury.
Alcohol and speed do not appear to be factors in the accident. The use of safety equipment is still under investigation.
Traffic on Hwy 144 and Cty Tk H was diverted around the scene with the assistance with West Bend Police Department, Kewaskum Police Department, and the State Patrol. The Washington County Medical Examiner's Office also assisted at the scene. The Sheriff's Office Accident Reconstruction Unit was called to the scene to complete a technical evaluation of the crash.
Eastbound and westbound traffic on Cty Tk H was closed until approximately 4:48pm. Northbound and southbound traffic on Hwy 144 was closed until approximately 5:47pm.
Although our office may not know everyone's identity, the sheriff's office would like to thank the kind citizens that stopped to help in this tragic accident. We would also like to thank all our public safety partners that assisted with life-saving efforts and traffic management.
Driver and passenger information is as follows:
Tractor-Trailer Driver – 19-year-old male from the Town of Farmington
Tractor-Trailer Passenger – 17-year-old male from the Town of Farmington
SUV Driver – 18-year-old female from Wausau, WI
SUV Front Passenger – 17-year-old female from Wausau, WI
SUV Rear Passenger – 18-year-old female from Weston, WI (deceased)
SUV Rear Passenger – 16-year-old male from Schofield, WI (deceased)
This accident constitutes the 6th and 7th traffic fatality in Washington County this year. At this time no further information is being released as the investigation is on-going.
Story below posted May 21, 2023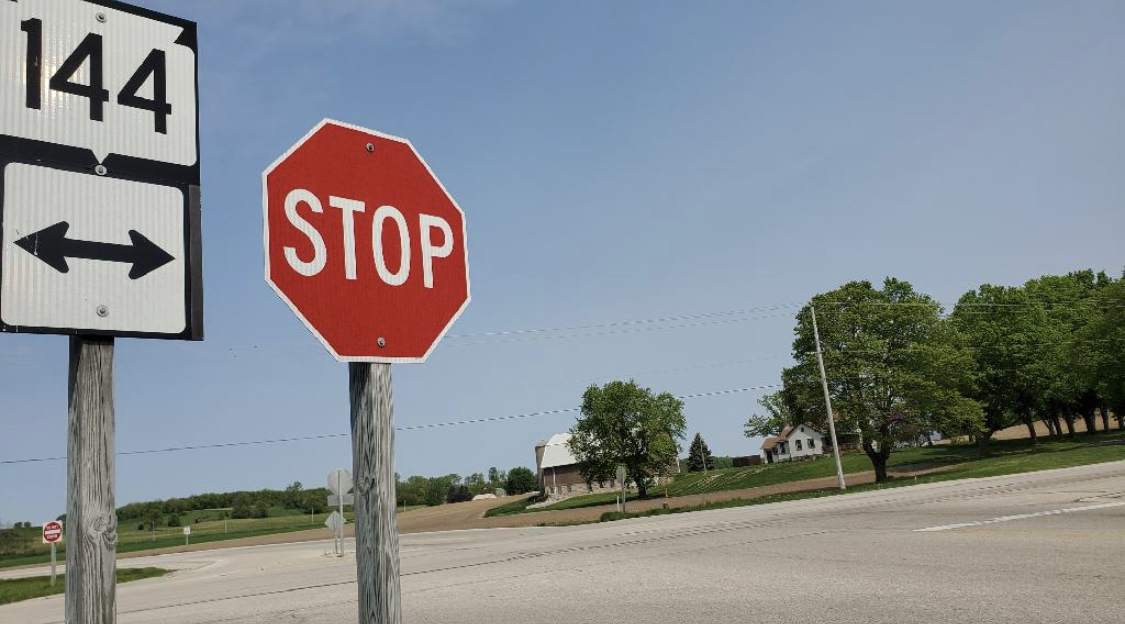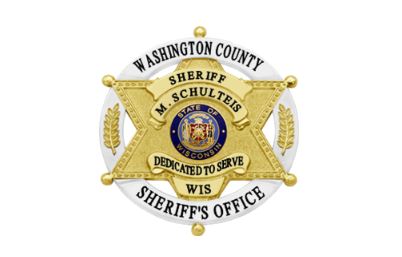 The crash involved a tractor-trailer livestock hauler which was traveling northbound on Hwy 144 and a passenger vehicle traveling eastbound on CTH H.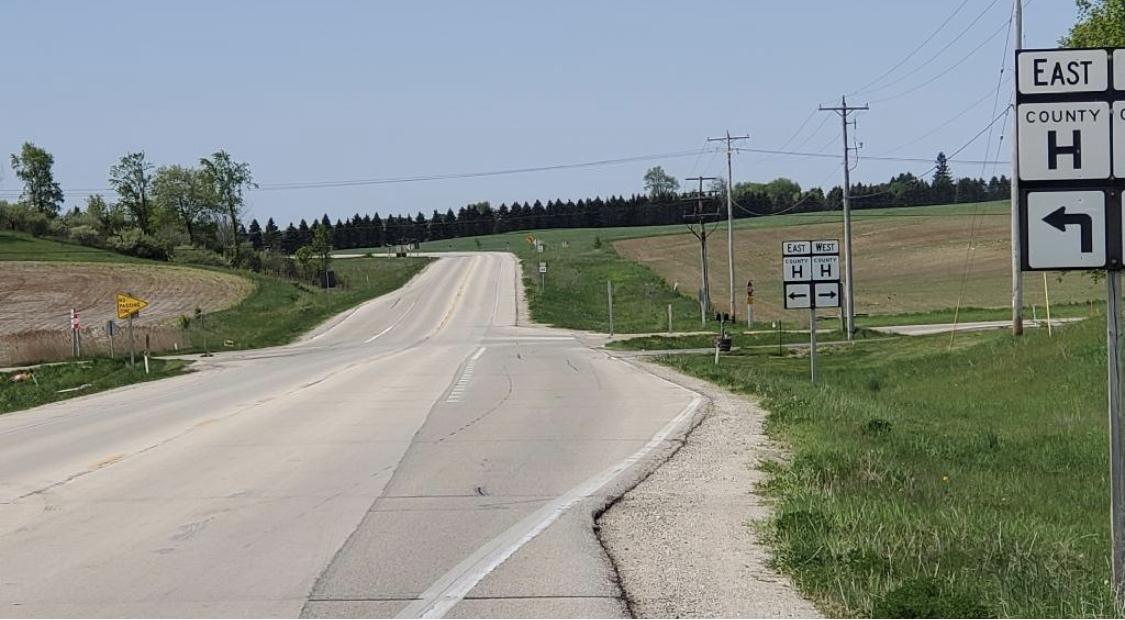 This is a working story, and more information will be posted when details are available.