Funeral today for Harold Mapes, 87, of West Bend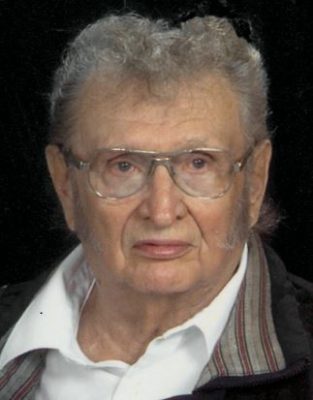 Oct. 12, 2017 – West Bend, WI – Harold Mapes, 87, of West Bend passed away peacefully on Thursday, Oct. 5, at Kettle Moraine Gardens, surrounded by loved ones.
Harold truly enjoyed going to rummage sales and his Model A Ford. He was very active in the VFW and Honor Guard. When Harold and Betty first got married they were avid motorcyclists with a great group of friends. Also in their younger years they would attend and participate in various Civil War re-enactments taking their children along on such adventures.
Harold is survived by his wife Elizabeth "Betty"; sons, Jeffery (Connie Horvath), David (Carol McKee), Randy, and Gary; grandchildren, Jarrett (Michayla) Mapes, Kayla (fiancé Matt Meredith) Mapes, Randy Mapes Jr., Jamie Mapes, and Joanna Mapes; great-grandchildren, Tyler, Hailey, Dominic, and Rozalynn Mapes; siblings, John (Karen) Mapes and Mary (Nick) Thanos; in-laws, Rosemary Barth, Laverne Schobel, Eileen Steger, Richard Slavik, Patricia Mueller, Janice (Wilmer) Klahn, Jean (Sylvester) Krahn, Robert (Carolyn) Slavik, and Raymond (Diane) Slavik; Aunt Johanna Fischer.
He is preceded in death by parents, Harold Sr. and Dorothy (Berger) Mapes; mother and father-in-law Wenzel and Marie (Gruber) Slavic; sister Joan (Wally) Michaels; in-laws Roman Barth, Kenny Schobel, Joseph Steger, Joan Slavik, George Fischer, and Lloyd Mueller.
A Mass of Christian Burial will be held on Thursday, Oct. 12 at 3:30 p.m. with Fr. Justin Lopina presiding. Visitation will be at St. Mary's Immaculate Conception Catholic Church (406 Jefferson St. West Bend) on Thursday, Oct. 12 from 12:00 p.m. until time of Mass.