Funeral today for Sr. Margaret Mary Held, SSSF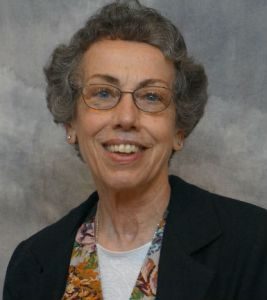 Sr. Margaret Held, SSSF joined her Lord on Aug. 25, 2016 in Durant, MS at the age of 68, along with her beloved friend, Sr. Paula Merrill. She was born and raised in Slinger, WI on Aug. 15, 1948 to Jerome and Dolores (nee Gundrum) Held.
She attended St. Peter's Grade School and entered the School Sisters of St. Francis in 1962, and graduated from Alverno College. Sr. Margaret started her religious ministry in education and later entered the nursing field.
She taught at St. Joseph's High School in Kenosha and then felt her calling as a social worker in Holly Springs, MS from 1983-1986.  Because of the need for health care in the communities of the South, she earned her nursing degree at Creighton University in Omaha, NB and worked as a home health nurse there.
She received a Masters Degree from Mississippi as a Nurse Practitioner, and worked for the Department of Health in Tupelo and DePorres Health Center in Marks, MS.
Her final ministry was with fellow nun Sr. Paula Merrill (Sisters of Charity of Nazareth) at a clinic in Lexington and another in Durant, MS.  They dedicated their lives and love to the poor and disadvantaged for 30 years in the South.  They were loved by all the people they helped and will be missed so deeply by their community and patients.
She was preceded in death by her parents and sister Mary Reidell.  She is survived by her sisters and brothers; Beth (John) Bacik, brother-in-law Edward Reidell, Jean (Andy) Knoll, Sue (Joe) Zuern, Jim (Mary) Held, Annette (Peter) Schulz and Tony (Karen) Held, along with many nieces and nephews, great-nieces and nephews, aunts, uncle and cousins and her religious community.
A Mass and visitation will take place on Thursday, September 1, at Resurrection Church in Allenton, WI. The Mass will take place at 6 p.m. with visitation preceding at 4 p.m. until 5:45 p.m.  A light luncheon will follow.
A final Mass of Christian Burial will take place at St. Joseph's Convent, 1515 S.  Layton Blvd., Milwaukee, WI. Date is pending.
Memorials to the School Sisters of St. Francis, 1515 S. Layton Blvd., Milwaukee, WI 53215.
The family thanks everyone for their love and support through this horrible and heartbreaking time.