May 25, 2022 – Germantown, WI – A meeting is expected to be held around 4 p.m. Wednesday, May 25, 2022 in the Germantown School District as a new superintendent will reportedly be announced.

Earlier this week the Germantown School Board accepted the resignation of Superintendent Dr. Brett Stousland.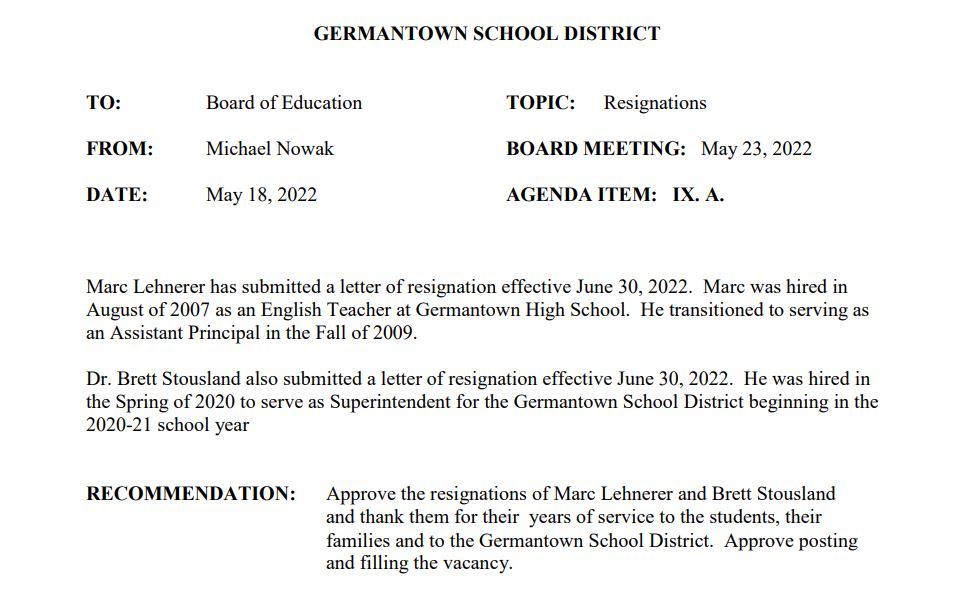 Click HERE to SUBSCRIBE to FREE local news at
This afternoon the district is expected to promote from within.
An possible replacement may be Chris Reuter, the Director of Teaching and Learning as the new superintendent.
This is a working story and more information will be posted as details become available.