Germantown Village Board accepts Fire Chief's resignation | Photo courtesy Angelica Sanchez
March 19, 2018 – Germantown, WI – The Village of Germantown Board came out of closed session tonight and accepted the voluntary resignation of Germantown Fire Chief Gary Weiss.
The board room at Village Hall was packed as word had filtered around the community over the weekend about issues concerning the chief.
Village administrator Steve Kreklow confirmed earlier today they were working on a personnel issue.
Kreklow said Weiss was "currently on leave from his position."
After about one hour in closed session the board returned and accepted Weiss's voluntary resignation.
Nobody is saying at this hour what led to the resignation. "Complaints were brought forward and they were very concerning," said Kreklow.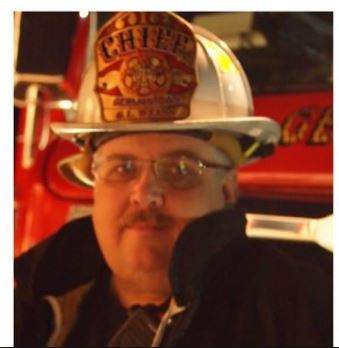 Weiss was hired May 24, 2014.
Kreklow said Weiss was out of town at a conference out of state last week. He was not seen at Monday's meeting.
The resignation appears to come at a tumultuous time for Weiss who is going through some issues at home as well.
The Germantown Fire Department is fully staffed with a deputy chief and captains. "Everything is operating as normal," said Kreklow.
The Board will now start to take steps to find a new fire chief.
Photo courtesy Angelica Sznchez of Fox 6