Get dibs on tickets for Washington Co. Fair headliners this Monday, Feb. 18
Feb. 18,  2019 – Washington Co., WI – Tickets for two of the headliners for the 2019 Washington County Fair go on sale Monday, Feb. 18.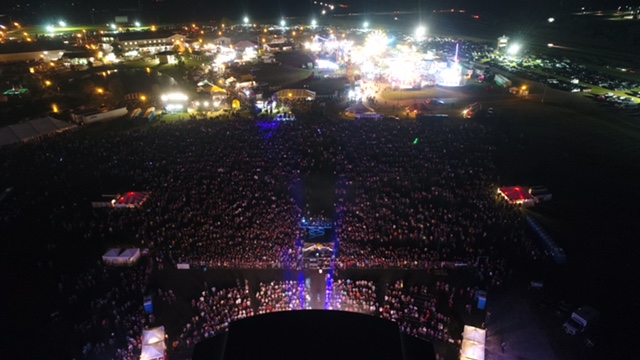 One way to get a jump on securing tickets is by joining the Agriculture and Industrial Society.
There's some level of commitment to the AIS but the perks for this non-profit are pretty sweet.
For the annual County Fair an AIS membership is really beneficial and lets you take advantage of pre-sale tickets. Also included is a season pass for the fair and, depending on your level of sponsorship, you can get VIP concert tickets.
Check out the details below and log onto the AIS webpage by clicking HERE.
By the way AIS is a 501c3 non-profit so your membership is tax deductible.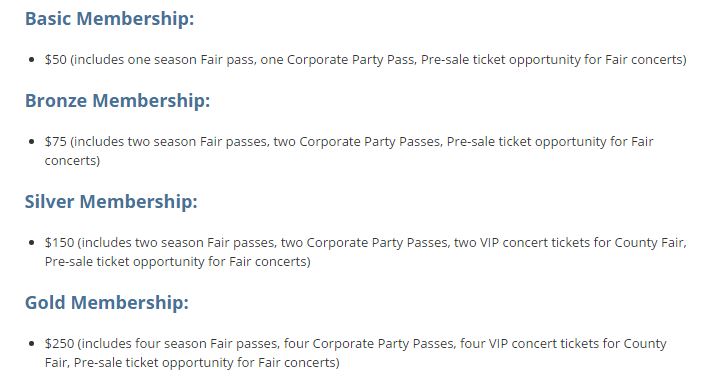 Your donation to the Washington County Agricultural & Industrial Society helps maintain the beautiful grounds and buildings of the Washington County Fair Park & Conference Center, and supports our mission "to enrich life with educational, cultural, economic, and social opportunities."
Click HERE to see headliners for Thursday, July 25.
Click HERE to see the headliners for Friday, July 26.
One of your membership benefits is the opportunity to purchase tickets in advance of the public.  The pre-sale for AIS members begins on Monday February 18 at 9 a.m.
If your membership includes complimentary tickets- the Fair Park will reach out separately about which night you'd like.  If you have any questions, please don't hesitate to contact us.  Thank you for supporting AIS and Fair Park!
Tickets for the general public go on sale Monday, Feb. 25 at 9 a.m. and can be purchased online at http://www.wcfairpark.com/fair/vip-concert-tickets/ or at the Fair Park Office Monday-Friday between 8 a.m. and 4:30 p.m.