Get ready for Music on Maxwell Street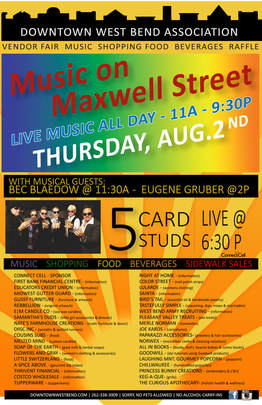 July 23, 2018 – West Bend, WI – This year the Downtown West Bend Association is combining the very popular Music on Main with a vendor fair.
The DWBA is currently seeking artists, crafters, potters, jewelry designers, soap makers, and home-based entrepreneurs for the new vendor fair, Music on Maxwell Street.
The 9 x 17′ booth space is $50 for the day.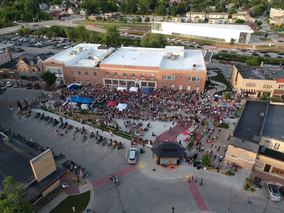 The vendor fair will be held in the street in front of Old Settler's Park and will be open to the public at 11 a.m. and continue through Music on Main until 9:30 p.m.
Click here for a copy of the agreement  and if you have any questions contact [email protected] or call 262-338-3909.