Good packing snow for neighbors on Hwy 60 in Jackson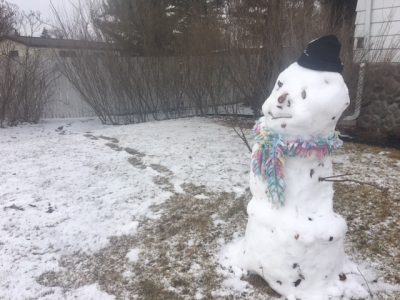 March 7, 2018 – Jackson, WI – Not a great deal of accumulation this week but enough good packing snow for a snowman. This fella was spotting on Highway 60 in Jackson.
The National Weather Service is calling for chilly temps today near 28. Watch for sunny skies and 40 by the weekend.