Good times, chilly temps at 5th annual Fiesta Latina at Regner Park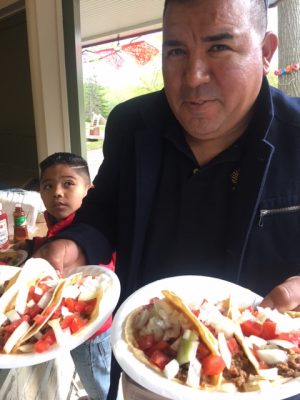 May 22, 2017 – West Bend, WI – The weather over the weekend definitely had an impact on a number of events across Washington County including the 5th annual Fiesta Latina 2017.
Held at the Silver Lining Stage at Regner Park, the local festival was organized by Casa Guadalupe Education Center.
Fiesta Latina featured Mexican food, drink, family fun and music.