GrandCare Systems highlighted in innovators series
Charlie Hillman is featured in a blog series by Laurel Mitchell regarding innovators in technology and aging.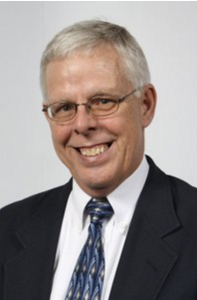 Q: How did you create your product?
A: I started it in the early 90s. Part of it was in my basement, initially. I'm an engineer. So I started tinkering with what would become GrandCare, using the existing level of technology, but always with a mind that things would improve. So I left some "fill-in-the-blank" areas, where I knew technology would likely show up to enable what I wanted to do, and that would make it affordable for everyday people to use. You always program for the next machine. We still do that. Those that program for present end up creating a product for the past.
"You always program for the next machine. Those that program for the present end up creating a product for the past."
Q: How is GrandCare changing the way we provide aging services?
A: GrandCare's systems make it a lot easier for more people to worry about someone's well being, including the family and the people themselves. Enabling someone to have more control over their situation, more influence over their own wellness, is extremely important, and really the only way we get significant improvements.
What's interesting is that influencing people to take better care of themselves quite often has to do with where the advice is coming from. The system doesn't have an opinion. It doesn't have an emotional or irritable response to your behavior. You might not do something if your daughter told you to do it, even if you know it's good for you, but you would do it when your system tells you to. And the best part is that GrandCare never gets tired of providing constant reminders.

Read the full article on Hillman at meet the innovators with Laura Mitchell.