Green Bay Packer tribute to Dennis "Skip" Smith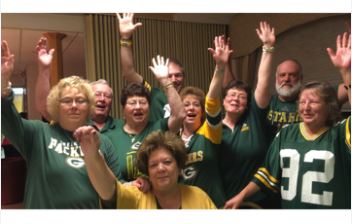 It was a green and gold tribute just as he wanted as friends and family gathered at the KC Hall (The Columbian) in West Bend on Wednesday night to remember Dennis "Skip" Smith.
One of his final wishes was folks wear their favorite Green Bay Packer gear to his funeral and have a tailgate party after the service.
Done and done!
"I think quite a few people were shocked when they entered the Myrhum-Patten Funeral Home and Van Halen's 'Jump' was playing," said family friend Marcia Weber.
Rev. Pat Heppe officiated the service and the Myrhum-Patten Funeral Home said it was one of "the largest" funerals they'd had in their history.
Smith died last Thursday, Sept. 8 at the age of 61 after suffering ALS.