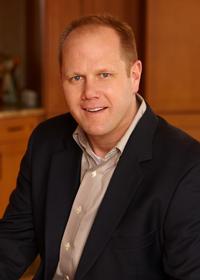 April 6, 2017 – West Bend, WI – It has been six years since this community first trusted then elected me to be its' Mayor.  Thank you for re-electing me to a third term this past week.  Even though I ran unopposed, I used the occasion to reflect on our recent accomplishments and to listen to the public regarding their questions about the future.  Through those discussions, several common themes arose:
City Staff – our leadership team has several new faces and new professionals dedicated to improving West Bend. We recently welcomed Michelle Hoey as our HR Director and Stephanie Justman as City Clerk.  Jay Shambeau, hired last fall, is up to speed and well on his way to being the leader of our organization.
New Development is strong.

Soon-to be-opened Meijer and recently opened Delta Defense corporate headquarters will be joined by a 110,000 square foot home to Extra Space Storage on the city's south side. Located in our Corporate Center, this state-of-the-art, climate-controlled facility continues the trend of high quality, new development entering our market.
Nationally and locally a strong point of new residential development is in the apartment and rental markets. While the city has not rezoned any new green field property for multi-family since I have been Mayor, we are seeing strong demand for new urban, non-subsidized rental units.  Generally geared toward both empty nesters and younger-aged singles, we expect properties already zoned appropriately and in-fill sites to be attractive.  The Staff, Council and Plan Commission are focused on following our strategic plan(s) to ensure a positive mix of single and multi-family options are available.

Partnerships are key to ensuring efficiently run operations and help create a strong link between city hall and the public.

After several years of planning, construction is under way on the shared Washington County/City of West Bend employee on-site health clinic. Housed at the County, this partnership is a fantastic example of your government breaking down barriers and working together for the benefit of our employees as well as the public.
I recently had the honor of addressing the full team of West Bend Mutual employees. This organization was born here and I am proud they choose to continue to call West Bend home.  They exemplify the very fabric of who West Bend is.  Their entrepreneurial spirit and high quality work environment is only matched by their commitment to being the best corporate citizen we could hope for.  Their nature and positive influence is felt in every corner of our community.

Whenever I am at a community leader conference, without exception, our strong downtown environment is brought up. Other communities are begging to find out our 'secret'.  I let them know the formula is simple – a strong dose of gutsy entrepreneurs, combined with great cultural attractions such as MOWA, and an appropriate amount of public support equals a vibrant and exciting city center campus.

After four years of planning we have reached the stage where revitalizing the east river bank is becoming a reality. Pending final community fundraising efforts, we expect the two-phase project to begin in late 2017 and be completed in the spring of 2018.  This, combined with improvements unveiled in 2016, will continue the one-of-a-kind rebirth of downtown West Bend.
Strong interest in several remaining properties east of the river have the potential of adding significant tax base, high quality development and an exciting mix of commercial and residential opportunities. Progress such as this ensures a consistent flow of users to our businesses and other amenities.

Finances are the backbone of what we do and also direct our future.

Since 2011, overall city debt has been reduced by about 20%. Debt levels were uncomfortably high and significant efforts by staff and the Council are getting them to appropriate levels.  We have work to do but we are trending in the right direction.
Reserves, once dangerously low, are up about 40% since 2011 and are now within a range our advisors deem acceptable. This was a significant undertaking and will be a focus moving forward.
We continue to invest heavily into road maintenance. Once a line item of $750,000, we now allocate almost 40% more annually, or $1,040,000.  This increase, combined with recently enacted prevailing wage laws, will help us continue to maintain more road miles each year.
Overall, the true cost of doing business, our real cost of operating West Bend, was 8.8% less in 2016 than it was in 2011. This means we have reduced debt, increased reserves, and allocated more toward road maintenance while costing the taxpayers significantly less.  Thank you to all involved; to me, this is how government should be run.
As we continue through 2017 and already look toward 2018 we will be working hard to ensure we are investing each dollar wisely while also planning ahead, guaranteeing a strong future for West Bend.  Please stay tuned, stay involved and thank you once again for allowing me to serve.
Kraig K. Sadownikow
Mayor, City of West Bend