Washington Co., WI – The h.e.l.p. Corner is a Health Equipment Lending Program designed to provide Washington County residents in need with access to durable medical equipment. Click below and take a tour.
Our h.e.l.p. Corners then loan these items to community members for a small cash or check deposit and a signed contract. Loans are limited to 3 months but an extension may be requested. The deposit is refunded when the item is returned to h.e.l.p. Corner on time, clean and in good condition.
Items are then put back into circulation to help the next person in need.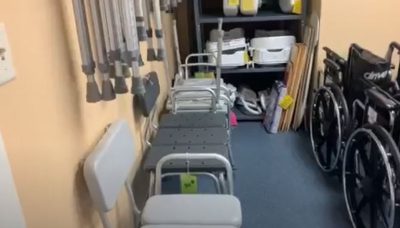 To learn more about donating an item or to find out if we have a specific item you're looking for, please call or email one of the two locations.