May 13, 2022 – West Bend, WI – Happy 50th anniversary Mike and Linda Fechter.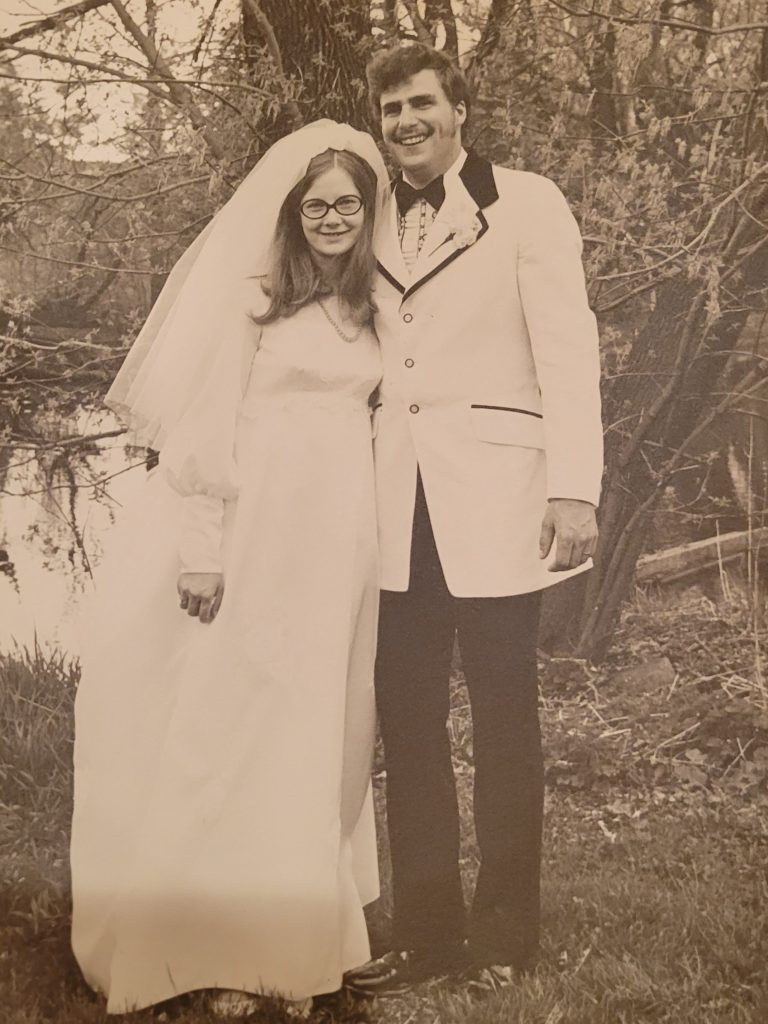 Newly married Mike and Linda above on May 13, 1972.
Mike was a long-time employee at Gehl Company, and Linda worked at Serigraph.
"My parents taught me strength and determination, honesty and trust," said daughter Connie Kannenberg.
An interesting side note: While pedaling in Florida in February 2022, Linda reached out online and said, "Hi Judy, We are from West Bend but have a home in Spring Hill…between Babe Ruth's fishing camp and the Mermaids. You are welcome to stay with us or if you need anything along the way please feel free to contact us."
Michael and Linda Fechter #newbestfriends #amazingrideforalzheimers #washingtoncountyinsider