June 19, 2020 – Hartford, WI – The owners of Mickey's Custard, 675 Grand Avenue, in Hartford are working to bounce back quickly following an electrical fire Thursday night, June 18.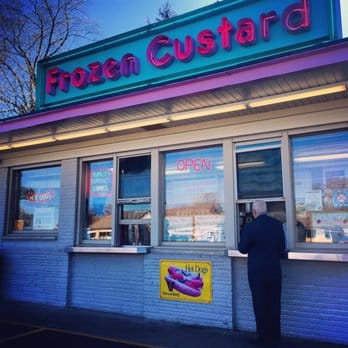 According to Hartford Fire Chief Paul Stephens, a call came in around 7:15 p.m. Thursday for a possible electrical fire at Mickey's Custard.
"A neighbor reported he saw smoke coming from the roof and notified the occupants and also called 9-1-1," said Stephens.
"We arrived on scene and noticed quite a bit of smoke coming from behind the frozen custard neon sign. We immediately laddered the building and exposed the fire and extinguished it in the roof rafters," he said.
There were some flames visible prior to the fire departments arrival, but Stephens said once on scene the crew opened the roof used a minimal amount of water to put out the fire.
"There wasn't much water damage and and there was little smoke inside the business," he said. "We had the fire under control in less than a half hour. We did have to shut all electrical and gas off but in speaking with the business owner they had an electrician out last night and were able to reenergize the freezers and coolers so they did not lose much product."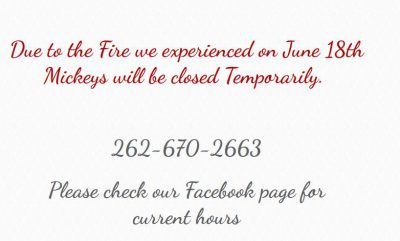 Some electrical wiring across the roof is what was deemed the cause of the fire.
Stephens praised law enforcement for doing a great job in clearing the parking lot prior to their arrival. Mickey's had its Thursday cruise night car show in its parking lot and there were more vehicles on site than normal. "They helped get the customers out of the way and we had no trouble accessing the area when we arrived," Stephens said.
Mickey's Custard has a note posted on its webpage that it is temporarily closed. It will notify customers when it will reopen.