February 14, 2023 – Hartford, WI – The Hartford Common Council meets Tuesday, February 14 at 7 p.m. and one of the items on the agenda includes a note of remembrance for Richard Witt who served one term as Hartford's mayor and 30 years as a member of the Police and Fire Commission.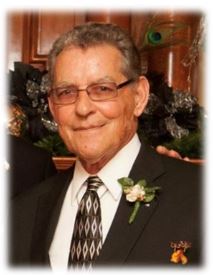 Below is Witt's obituary posted by the Shimon Funeral Home.
Richard "Dick" Walter Witt, 81, of Hartford, Wisconsin passed away on Thursday, February 9, 2023, at 10:40 a.m. at the Virginia Highlands Nursing home in Germantown, WI.
He was born to Hilda (nee Wernig) and Walter Carl Witt on August 15, 1941, in Milwaukee, WI. He was united in marriage to Kathleen Mae Sonn on November 23, 1963.
Dick served one term as Mayor, and he also served as Police & Fire Commissioner of Hartford for 30 years.
He had a long career in industrial sales at Cross Manufacturing and previous employment with Dynex and Sundstrand. He was also a private pilot who enjoyed flying his plane, "up north" fishing, hunting, and golf.
Dick is survived by his sons, Ronald (Gloria) Witt of Milwaukee Wisconsin, and Kevin (Megan) Witt of Campbellsport, WI; grandsons, Alex (Amanda) Witt of Smyrna, Georgia, Taylor (Jessica Dwyer) Witt of Oshkosh, WI; and great-grandson Benjamin Witt (Alex and Amanda). In addition, he is survived by his three brothers, Gene (Carmen) Witt of Fox Point, WI, Tom (Pat) Witt of Mukwonago, WI, and David (Susan) Witt of Hampton, New Jersey.
He is preceded in death by his beloved wife Kathleen Mae Sonn; son Timothy Witt; and sister Gloria (nee Witt) Weber.
A memorial service will be held on Thursday, February 16, 2023 at 2 p.m. at Shimon Funeral Home (824 Union Street, Hartford, WI). Dick's family will greet friends and relatives at the funeral home for visitation at 1 p.m. until the start of the service.
Memorials in honor of Dick, can be made to Northbrook Church (4014 WI-167 in Richfield, WI).