December 28, 2020 – Hartford, WI – The Hartford Plaza located south of Highway 60 and just west of County Highway K in the City of Hartford has sold. The Washington County Register of Deeds reports the two parcels, 1201 Bell Avenue, and 1275 Bell Avenue, sold December 18, 2020.
Equitable Bank sold both parcels to MKB Hartford II LLC for $925,000 each.
MKB Hartford II LLC is listed as "a Wisconsin Domestic Limited-Liability Company filed on December 4, 2020. The company's filing status is listed as Organized and its File Number is M113433. The Registered Agent on file for this company is Kirk Stoa and is located at 3800 Emerald Dr E, Onalaska, WI 54650."
Kirk Stoa and 3800 Emerald Drive in Onalaska is also the address tied to Festival Foods and Stoa is listed as Executive Vice President & Chief Financial Officer at Festival Foods.
Festival Foods defines itself as, "A family and employee-owned company that operates 31 full-service, state-of-the art supermarkets in WI."
The closest Festival Foods are in Fond du Lac, Sheboygan, Portage and Oshkosh.
City Administrator Steve Volkert was informed of the sale Monday afternoon, December 28, by WashingtonCountyInsider.com
"Residents have been interested in seeing a new owner for the building so there can be a new use for the facility," said Volkert. "We're looking forward to what will come."
There are currently three businesses operating out of the strip mall including NAPA, Cost Cutters and Edward Jones Financial.
Volkert said the old Kmart, located on the east side of the strip mall, closed in early 2016. The Sentry Foods store, on the west endcap of the strip mall, closed around 2010.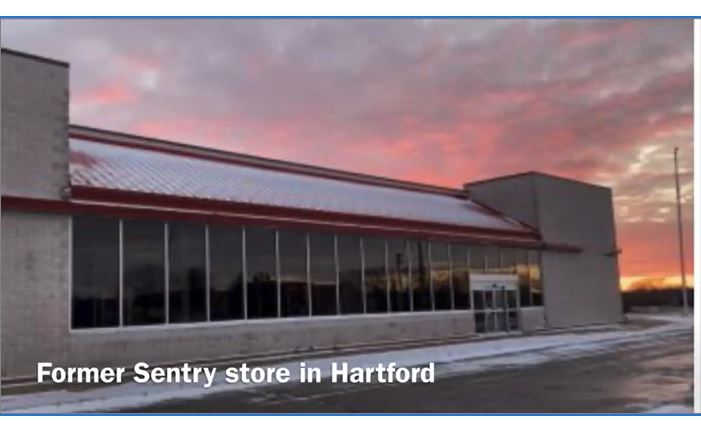 This is a 17.79-acre site with 150,000 square foot multi-tenant shopping center.
The property was initially listed for lease in September 25, 2016.
Volkert said the rumor mill has been running fast and furious the past year about potential incoming tenants.
"We've heard everything from an Amazon distribution center to Festival Foods," he said. "Nothing has come before us or the Plan Commission."
If a rumor about another grocery is true, can Hartford support four grocery stores? Hartford currently has Aldi, Walmart, and Fox Bros. Piggly Wiggly (previously County Market).
"It is more than the City of Hartford to consider," said Volkert. "So, you take a 5-mile radius outside of the city limits and that's your market; if that is the case, they are obviously doing their due diligence for an additional grocery store.
"People may feel the City controls it but it is a lot of work done by the developer to research the community, the facility and the area and make a business decision that suits their needs. Blaming or giving credit to the City is not warranted because we haven't been working with anybody."
To add more fodder to the rumor mill is a job posting found on Google. While the post may say "Hartford" the location for the job is listed as Oak Creek, WI and then at the end of the post it also says "Hartford."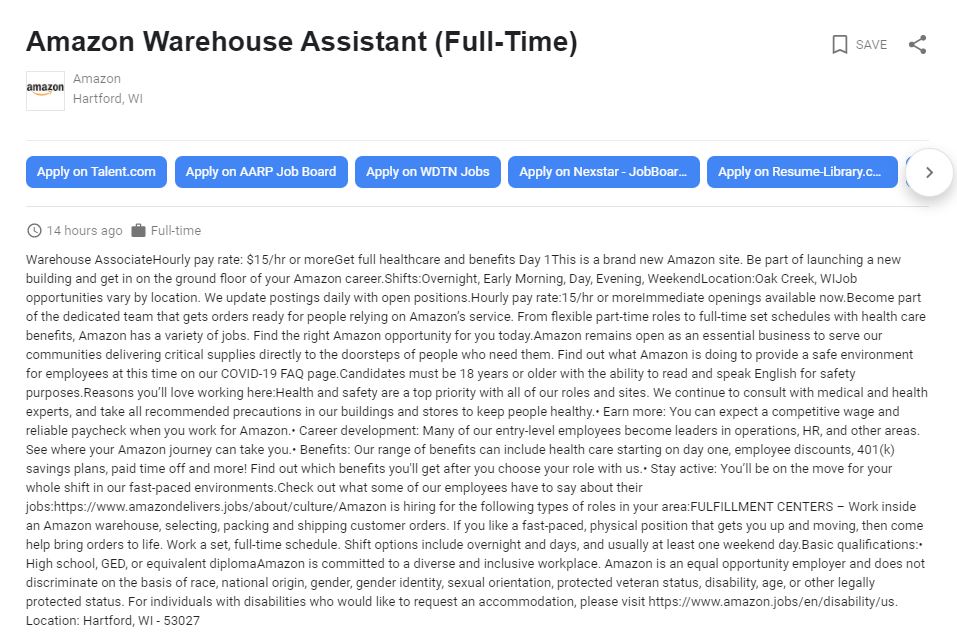 This is a working story. Calls have been placed to Festival Foods. More details will be posted when information is available.