January 2, 2020 – Hartford, WI – The Hartford Rotary Club and Hartford Union High School are pleased to announce that Abigail Holappa, Katie Pulvermacher and Bryce Zimdars were honored recently as Rotary Students of the Month.  The students were given special recognition for their accomplishments at the Hartford Rotary Club's Thursday noon meetings during the month of December.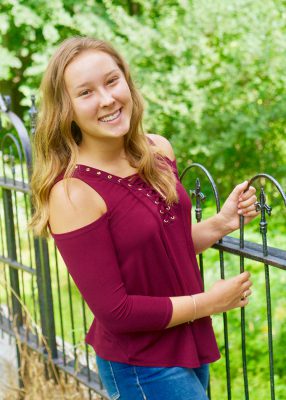 Abigail Holappa is the daughter of Judy and Troy Holappa.  Holappa is currently involved in H-Club, National Honor Society and Girls Track at HUHS.  She really enjoys singing and being a part of the choir program.  Holappa received several firsts at Solos and Ensembles singing Italian pieces.
Holappa volunteers every year at the Play for Cade baseball tournament.  She tutors students at HUHS in Mathematics, Biology, and Chemistry.  During the Holidays this year, Holappa participated in the Salvation Army Bell Ringing campaign.
Holappa has always had a desire to go into the medical field.  She plans to attend UW-Oshkosh in the fall to pursue a degree in nursing.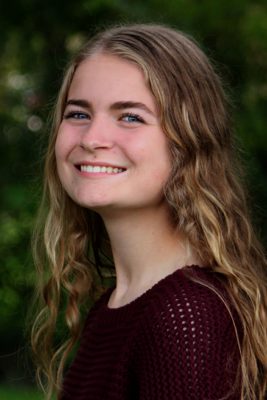 Katie Pulvermacher is the daughter of Diane and Paul Pulvermacher.  Pulvermacher is involved in Girl's Cross Country, Girl's Track and Field, National Honor Society and the school newspaper – "The Hartford Chronicle".  This past fall, she served as senior captain of the Cross Country team.  Pulvermacher is also co-editor of the school newspaper.  Last year at the Oshkosh NEWSPA Conference, Pulvermacher placed 2nd in advertising and 5th in photography.
Pulvermacher has given back to her community by volunteering her time at the Halloween Hoopla at the Schauer Center and helping with the local youth Cross Country Camps and middle school track meets.  She has also participated in Operation Christmas Child at the Schubert Theatre in Hartford, West Bend Chalk Fest, and the Komen more than Pink Walk in Milwaukee.
Pulvermacher plans to attend UW-Oshkosh to pursue a major in either Journalism or the Health and Wellness field.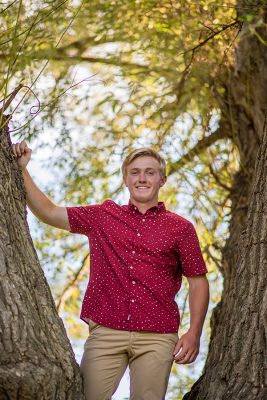 Bryce Zimdars is the son of Nicole and Jeff Zimdars.  Zimdars has participated in baseball and football all four years at HUHS.  He is a member of the H-Club and participated in FBLA during his sophomore year.  Zimdars was named a captain of the football team this fall and earned 4 all-conference awards.  He was named North Shore Conference 1st team
All-Conference center and received Honorable Mention All-Conference awards as a defensive end, punter and utility player.
Zimdars has given back to his community by volunteering his time at local youth football and baseball camps, the Salvation Army Bell Ringing campaign, the HUHS Shamrock Shuffle, the H-Club "Toys for Tots" drive, and Operation Christmas Child at the Schubert Theatre in Hartford.  Through his church, he has participated in Enchantment in the Park, Christmas caroling and the Easter Passion Play.
In the fall, Zimdars plans to attend Moraine Park Technical School in Beaver Dam and study Electrical Power Distribution or Criminal Justice.