The Hartford Rotary Club and Hartford Union High School are pleased to announce that Aubrie Faust, Marissa Kaul, and Aaron Nytes were honored recently as Rotary Students of the Month. The students were given special recognition for their accomplishments at the Hartford Rotary Club's Thursday noon meetings during the month of January.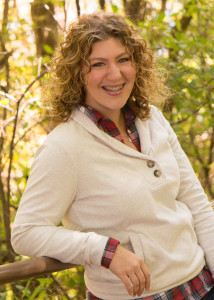 Aubrie Faust is the daughter of Mike and Jane Faust. Faust has been active in co-curricular activities while attending Hartford Union High School. She has participated in Forensics, girl's softball, and girl's golf. Currently, Faust is very active in the National Honor Society, Student Council, the Model UN Club, the HUHS Concert Choir, and the annual fall musicals held at the Schauer Arts and Activities Center.
Faust has received several special honors during her high school career. She received the St. Norbert College's Trustee Distinguished Scholarship, received superior ratings from the Guild in the National Piano Playing audition, was named to the Wisconsin State Music Association Honors Choir in grades 11-12, earned AP Scholar recognition from the College Board, and was part of Hartford Union High School's Tommy Award nominated musical productions, Bye Bye Birdie, The Wizard of Oz, and Hello Dolly.
Faust has given back to her community by doing volunteer work for Enchantment in the Park, the Holy Hill Arts and Craft Fair, tutoring students at HUHS, and for other youth and parish projects at her church, St. Mary of the Hill.
Faust plans to attend St. Norbert College in the fall to pursue a major in History/Broad Field Social Studies and a minor in music. She plans to obtain a teaching certificate in secondary education for social studies. She would also like to open her own studio to teach private voice and piano lessons.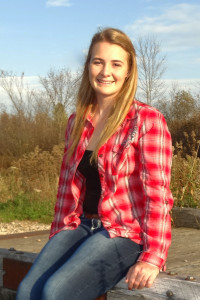 Marissa Kaul is the daughter of Mary Kaul. Kaul has been active in co-curricular activities all four years at Hartford Union High School. She has participated in girl's soccer and girls basketball all four years, earning varsity letters in both sports. Kaul is a member of the National Honor Society, the H-Club, The SMART TEAM, and co-president of the Science Olympiad Team at Hartford.
Kaul has given back to her community by volunteering her time on the Youth Group Leadership Team at St. Kilian Church, attending four youth work camp mission trips, helping at grade school basketball practices, and participating in the annual Toys for Tots and Thanksgiving Food drives at HUHS. She also serves as a Certified Nursing Assistant at the Hartford Hospital.
Kaul plans to attend UW-Washington County in the fall to pursue a career in the medical field.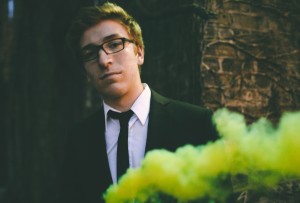 Aaron Nytes is the son of James Nytes. Nytes has been active in co-curricular activities at Hartford. He is a member of the varsity boy's tennis team, earning a varsity letter during his junior year. Nytes is an officer in the National Honor Society, treasurer of the HUHS Student Council, and a member of the Model United Nations Club, Forensics Team, and Mock Trial Team at Hartford. Nytes represented HUHS at Badger Boy's State this past summer and was the recipient of the DAR Good Citizenship Award.
Nytes has given back to his community by doing volunteer work for the LOVE-HATE Project and for the HUHS National Honor Society and Student Council fundraising projects.
Nytes has been accepted to attend Marquette University. He is still waiting to see if he has been accepted to Harvard University and the University of Michigan in Ann Arbor. At this time, he is undecided on his major area of study.
###