Hartford Rotary names Students of the Month for November | By Teri Kermendy
Jan. 9, 2019 – Hartford, WI – The Hartford Rotary Club and Hartford Union High School are pleased to announce The Hartford Rotary Club and Hartford Union High School are pleased to announce that Anna Kregel, Kayla Okla and Tate Stoeckmann were honored recently as Rotary Students of the Month.
The students were given special recognition for their accomplishments at the Hartford Rotary Club's Thursday noon meetings during the month of December.
Anna Kregel is the daughter of Krista and Bob Kregel.  Kregel is a member of the National Honor Society, the Hartford FFA, the Varsity Math Team, and an officer for the Math Club.  She has been competitively dancing since 6 years old and has participated in dance at HUHS as a member of the Varsity Dance Team.  This past summer, Kregel was chosen to attend the American Legion Auxiliary Badger Girls State, a week-long government leadership camp, held on the UW-Oshkosh Campus.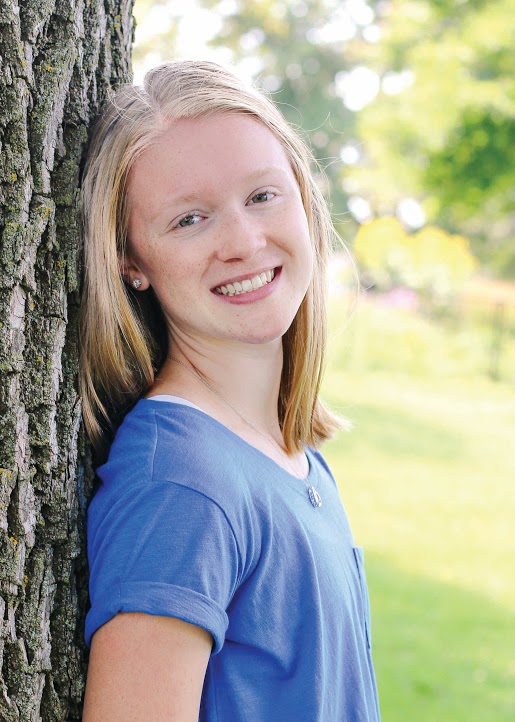 Kregel has been recognized with special honors in several areas.  She has earned her FFA Greenhand degree and was a state qualifier for the A.P. Government "We the People" competition.  Kregel has also received the A.P. Scholar with Honor Award for scoring 4 out of 5 or higher on the A.P. exams she has taken.
Kregel has given back to her community by serving as an After School Program Volunteer at the Washington County Humane Society.  She is also actively involved with her church, St. Mary of the Hill Parish, where she volunteers for fellowship, youth ministry, the All Saints Meal Program, the Christmas Eve pageant, and Love Thy Neighbor Week.
Kregel has been accepted to attend the University of Minnesota-Twin Cities and plans to major in Animal Science with a Pre-Vet emphasis.  She loves working with animals and would like to pursue a career as a Veterinarian. 
Kayla Okla is the daughter of Connie and Mike Okla.  Okla is a member of the H-Club and the National Honor Society.  She has been a starter on the HUHS varsity soccer and varsity basketball teams since her freshman year and has gone to two state championships in club soccer.  Okla received All-Conference and All-County Honorable Mention recognition in varsity soccer and was named twice as the defensive MVP for varsity girls basketball at Hartford.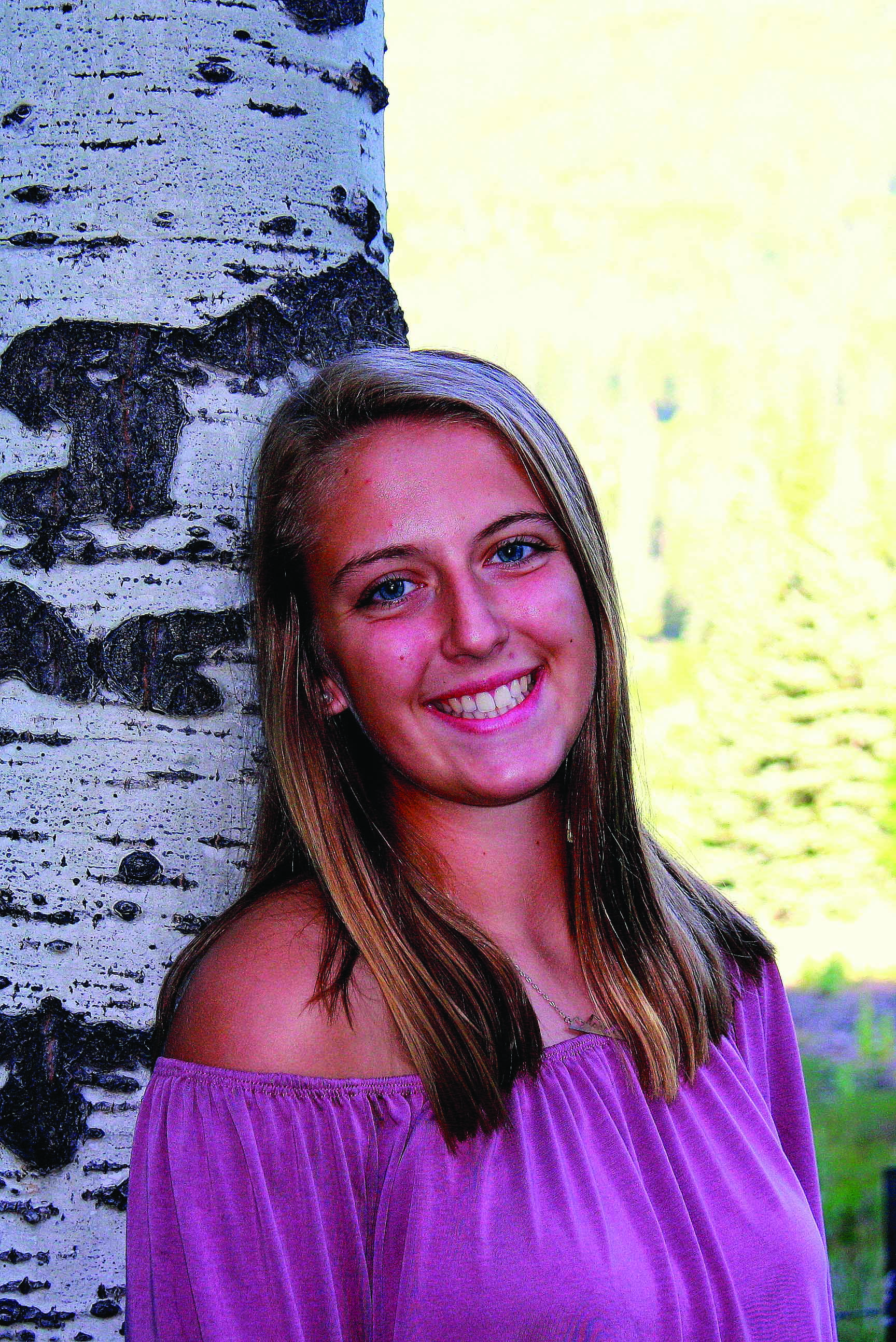 Through H-Club, National Honor Society, and her varsity sports teams, Okla has participated in the bell ringing campaign for the Salvation Army, building a house for Habitat for Humanity, raking leaves for people in the community, and caroling at local nursing homes during the Holidays.  She has also served as a youth coach at local basketball and soccer camps and helped out at the Lincoln and Rossman Elementary School Fun Fairs and Erin School's Fitness Fridays.
 Okla will attend UW-Madison in the fall of 2019 to major in Wildlife Ecology and be a member of the Women's Rowing Team.  In the future, she would like to work as a wildlife ecologist for the National Park Service. 
Tate Stoeckmann is the son of Jessica and Erik Stoeckmann.  Stoeckmann participated in football and wrestling during his freshman year and in soccer and swimming for two seasons.  He has been a member of the boys tennis team the past three years.  Stoeckmann has tried to get involved with as many clubs as possible at HUHS.  He is member of the National Honor Society, a four year member of Student Council, and has served a state officer for SkillsUSA Wisconsin.   Stoeckmann was also a state qualifier for the Veterinary Science Competition in FFA, an actor for the 2017-18 school play "Narnia", and has served as a School Board Student Representative since 2016.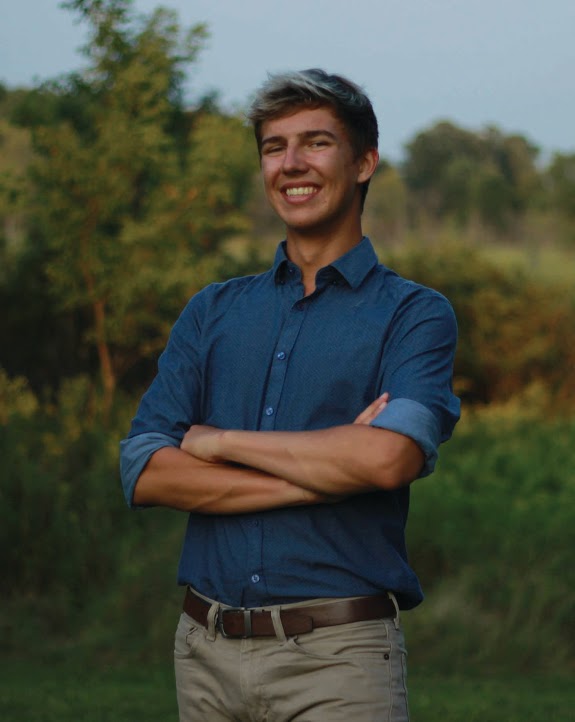 Stoeckmann has earned special recognition in several areas.  He was the recipient of the DAR Good Citizen Award and an Aurora Certified Nursing Assistant Scholarship.  Stoeckmann is an Eagle Scout and represented HUHS at Badger Boys State in 2018.
After high school, Stoeckmann plans to attend a university to earn a bachelor's degree in nursing.  He has been accepted at Marquette University and is waiting to hear from UW-Oshkosh and the University of Minnesota-Twin Cities.  He would eventually like to work at a hospital caring for patients coming out of surgery or in a pediatric unit.