Hartford Union High School District Swears in New Board Members | By Teri Kermendy
April 17, 2019 – Hartford, WI – Hartford Union High School District swore in new board members, Tina Pridemore and (I) Craig Westfall during this week's board of education meeting.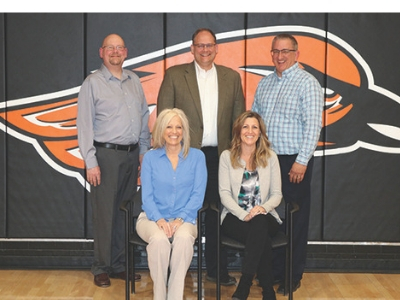 Pridemore and Westfall ran against Rachel Rosenthal Garza and Adam Majerus in the April 2 election.  Westfall was appointed by the board in October of last year when School Board President, Deb Reinbold resigned. 
To view election information please visit our website.