May 12, 2020 – Hartford, WI – Hartford Union High School District has hired Vincent Daniels as the new girls varsity head basketball coach.
Daniels is currently a Marketing Teacher at Germantown High School (2015-present) and is in the process of receiving his MBA in Strategic Marketing through Concordia University-Wisconsin.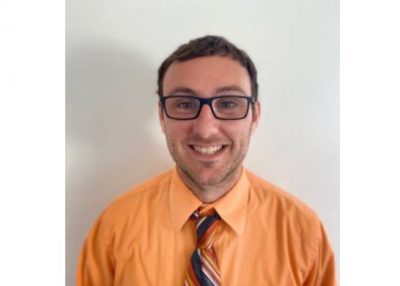 His passion is for building strong relationships with kids and loves that basketball is the longest sports season of the year. "I cannot wait to build a sustainable culture in the Hartford girls basketball program," said Daniels. "I am extremely detail-oriented and believe in playing an up-tempo, aggressive style of basketball that is difficult to prepare to play against."
"Hartford checked all the boxes for me. It is in the area where I want to live and the academics and athletic reputations of the school are great. I have seen the growth of the youth program in the past few years and cannot wait to build the program. There is a lot of pride in Hartford which helps build energy and passion for the program. It is extremely difficult to leave the culture of the Germantown girls basketball program which has given me some of the greatest memories in my life, but it is always been my dream to be the head coach of a high school basketball program. The quick relationships formed with the members of the interview committee at Hartford made me instantly feel comfortable and helped make this decision easier.  Leaving the coaching staff and players at Germantown is not easy, as they have become a family to me. But I cannot wait to lead a new family in the Hartford girls basketball program," said Daniels
"We are extremely excited to have Vinny join the Oriole family," said Hartford athletic and activities director Scott Helms. "Vinny comes from a very successful Germantown program in which he played a key role in the coaching staff. Vinny is very detail-orientated and will bring lots of energy to practice and the sidelines. He will have an instant impact on the girls program this year and I can't wait to get him in the gym working with our student-athletes."
Coaching Background
JV Girls Basketball Coach (Germantown High School 2017-2020) 55-11 record including a 21-1 season in 2019-20. Wins over perennial power programs like Arrowhead, DSHA, Sussex Hamilton, Beaver Dam, Pewaukee, and New Berlin Eisenhower.
Freshman Girls Basketball Coach (Germantown High School 2015-2017)
Varsity Girls Tennis Coach (Germantown High School 2016-present) Grew program from 36 to 63 girls in four years. Set school records for dual wins in a season in 2018 and then broke the record in 2019. 4 years in a row with a state singles qualifier.
Varsity Boys Tennis Coach (Germantown High School 2017-present) -Set a school record for dual wins in a season in 2019. 2 years in a row with a state singles qualifier and also coached a doubles qualifier.
Daniels has been the DECA Adviser at Germantown High School for the last five years and has grown the program from 5 national qualifiers in 2016 to 24 qualifiers in 2019.
Prior to his time at Germantown, he taught Accounting at DeForest Area High School from 2011-2015and was the JV girls tennis coach, JV baseball coach, 8th-grade boys basketball coach, and FBLA Adviser.
Daniels grew up in Cedarburg and currently lives in Germantown. Daniels' grandparents are 1947 graduates of Hartford and met while attending high school there. His grandfather was a three-sport varsity athlete in baseball, basketball, and football.