December 23, 2019 –Hartford, WI, – Hartford Union High School's (HUHS) Musical received nine Jerry Award onminations from its production of "Shrek" this past November at the Schauer Arts Center.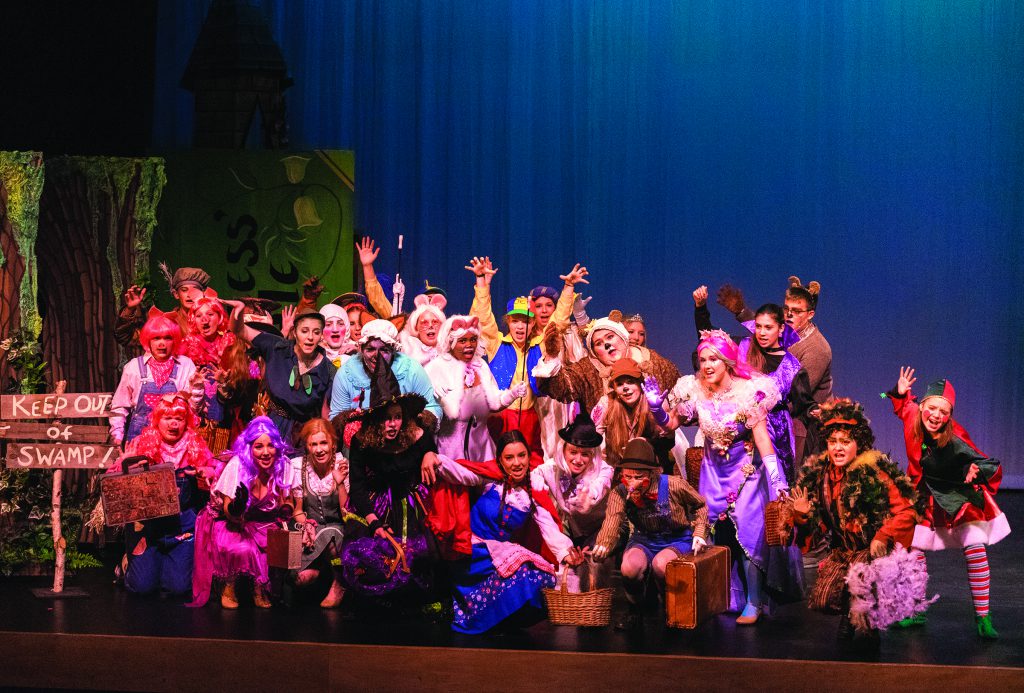 12 Jerry Award Nominations
Outstanding Lead Performance – Mia Oleshko (Princess Fiona)
Outstanding Lead Performance – Calais Roemer (Donkey)
Outstanding Lead Performance – Connor Martin (Lord Farquaad)
Outstanding Supporting Performance – Jada Erickson (Pinocchio)
Outstanding Supporting Performance – Alyssa Ohm (Dragon)
Outstanding Stage Management: Cathleen Hilsman
Outstanding Scenic Design: Colleen Boelkow
Outstanding Lighting Design: Chris Budish
Outstanding Costume Design:  Darcy Devins and Sandy Wallish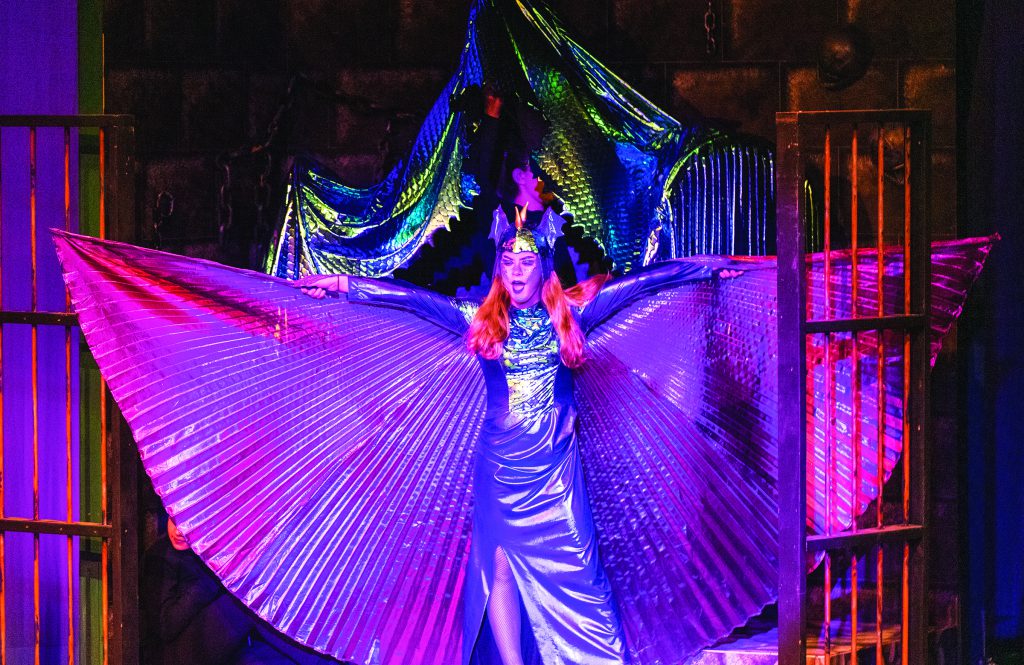 "I was overjoyed and honored with the announcement of our Jerry nominations. Every year when we receive the nominations it is a reflection of all of the hard work and dedication everyone involved in the musical has put in over the course of the Fall. Playing Lord Farquaad was so much fun! I've been performing since I was 5 years old and have been in over 40 productions and I have to say, Lord Farquaad is in my top three favorite roles! Not only was it a fun role to portray, but it was a challenging role. Having to move and dance from my knees the whole show was not an easy task, but it was all worth it! Overall, the musical is one big family! This year we had record ticket sales with one of our performances causing a "fire hazard" due to how packed the house was," said Connor Martin.
"I had a lot of fun with the show this year, especially with my role. I am so happy for all of those in the cast who were nominated, and I can't wait for the show to start next year," said Jada Erickson.
"it is extremely rewarding to be nominated for a Jerry Award. My fall was super hard with school, volleyball, and the musical. So much work was put into the show, and I couldn't be happier to be recognized for my hard work. Reading the reviewers' nice comments made me proud of myself and others in the show. I had such a fun time with the show and taking on the role of Princess Fiona, and I definitely miss spending so much time with my friends in the cast."  Mia Oleshko
"Musical is such an amazing opportunity I've been lucky enough to be a part of. I am very honored to receive this nomination for something I am very passionate about," said Alyssa Ohm.
"I'm very grateful for my nomination and for all the hard work everyone put in this year for Shrek! I miss all my fellow cast members and our late nights; they were so worth it. Musical is so important to me because some of my closest friends have come from being in the shows and it's overall a great experience," said Calais Roemer.
The 57 cast members, 13 crew members, and 26 pit orchestra members auditioned in May, met in August for two days, and rehearsed on average 12 hours per week from September 10 until opening night.
This year, Molly Fink was awarded the Spirit Award.  She was chosen based on her work ethic, leadership, and enthusiasm for the theater.
The Jerry Awards, one of Wisconsin's High School Musical Awards Programs, encourages, recognizes, and honors excellence in high school musical theater. The program began in 2009 school year as the Tommy Awards and was renamed The Jerry Awards after philanthropist and arts supporter W. Jerome Frautschi in 2018. Educators and industry professionals review productions at more than 85 high schools in 30 counties around the state providing valuable feedback. The program elevates the importance of musical theater within high schools.
Each year, school and student achievements are honored and featured in an awards show held at Overture Center in Madison in June, and two outstanding performers advance to The National High School Musical Theater Awards competition in New York City.
Photo Credit: Something Unique Film