Hartford Union High School names new girls varsity volleyball coach | By Teri Kermendy
June 17, 2020 – Hartford, WI –  Hartford Union High School District has hired a new girls varsity head volleyball coach, Shannon Klink.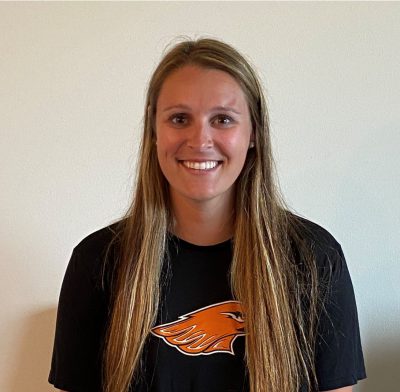 Since November of 2019, Klink has been working in downtown Milwaukee at a consulting firm doing sales and marketing.  She is a Hartford Alumni, class of 2012 and played volleyball in high school from 2009-2012.
Klink played college volleyball at St. Cloud State in Minnesota and coached for a year as a student-assistant.
Klink coached several years of club and camps at Wisconsin Premier. In 2018, She joined HUHS's staff as the assistant varsity coach under Taylor Klinzing and is now headed into her third season with this program.
"I'm very excited to be taking on this new role. Volleyball has always been a huge passion of mine and I'm looking forward to coaching these young women in the upcoming seasons," said Klink. "I've been very fortunate to share the love of the game with my family. My parents, Jim and Karen, have always been there to support me in playing and coaching. My mom coached at Hartford for several years as well and I'm excited to be carrying on the tradition. I also have two older siblings, Marcus and Leah, both of who have also shared the love of the game. I'm looking forward to the 2020 season and many more to come. Go Orioles."
"We are excited Shannon will be continuing her coaching career here at HUHS," said Scott Helms, Athletic and Activities Director at HUHS. "This is the perfect progression for her to step up into the head varsity coaching position.  Her experience and love of the game will be felt by our team."