April 30, 2020, Hartford, WI – Hartford Union High School's psychology teacher, Terry Wick, MEd is one of three recipients of a national 2020 APA TOPSS Charles T. Blair-Broeker Excellence in Teaching Award from The American Psychological Association (APA) Education Directorate and the APA Committee of Teachers of Psychology in Secondary Schools (TOPSS).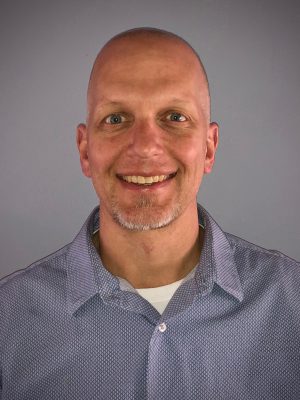 The APA TOPSS Charles T. Blair-Broeker Excellence in Teaching Awards are given to outstanding high school psychology teachers recognized for exemplary teaching, for advancing the science of psychology, and for their commitment to academic and professional excellence. As a recipient of this award, Mr. Wick will receive a framed award certificate, an engraved Jefferson Cup, a cash prize of $500, and a complimentary TOPSS membership renewal for 2021.
"It is an honor to be a recipient of the APA Charles T. Blair-Broeker Excellence in Teaching Award. It could not have happened without the cooperation and collaboration of my colleague, Kevin Martin, and the students who have taken the AP BioPsych Bundle. I truly love what I do and this means a lot to be recognized by the APA," said Terry Wick
Psychology engages students in the scientific process and covers content in seven domains, as outlined in APA's National Standards for High School Psychology Curricula: Scientific Inquiry, Biopsychology, Development and Learning, Sociocultural Context, Cognition, Individual Variations, and Applications of Psychological Science.
Considering that students can directly apply content and concepts learned in the psychology class to their daily lives, and that psychology is a science that promotes important skills such as critical thinking and problem solving, we believe that the psychology course is one of the most important courses students can take in high school.
APA has long supported the teaching of high school psychology. High school psychology courses are the start of the pipeline into the discipline, and high school teachers play an important role in educating the public about psychological science.
TOPSS promotes the highest standards in the teaching of high school psychology; there are approximately 2,000 APA High School Teacher Affiliates. High school psychology is a rapidly growing course option.