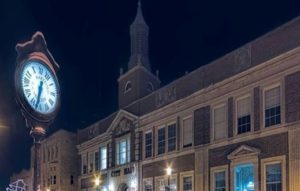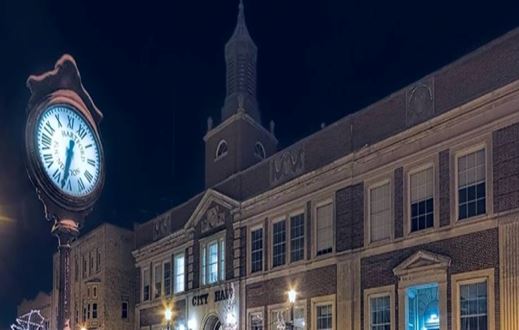 Administrators Update:  Just a reminder Hartford City Hall is closed Thursday (Thanksgiving) and I will be off this Friday on PTO and next week Monday and Tuesday. As always, if anyone needs anything, you can text or email me or call me on my cell.
Staffing around the rest of the City departments will likewise be light late this week with deer/gun season.
Library gets new equipment in time for holiday rush: The Jack Russell Memorial Library received their new audio/video equipment installed this week. This will bring this facility into a new level of presentations. On Tuesday, they also received their new train table and Lego table which they received through a very generous donation from a private foundation. Additional building supplements were also added as a part of this same donation.

Last call for leaves: With snow expected any day now, the Public Works Department will be making a final pass through the city next week for those that have their leaves out by the curb. Once a hard freeze and snow start, the leaves become extremely difficult to pick up. The DPW staff are now preparing the truck fleet for plowing season.

Staff urged to walk through the holidays: As a part of the annual workforce wellness campaign, the staff started their holiday walking challenge. Employees are urged to walk at least 10 miles per week for the next six weeks as we all attempt to keep the pounds off during this hectic holiday season.

WOW impacts National Election: Several political watchdogs have seen this month's national election greatly impacted by Wisconsin and from within the state, the counties of Washington, Ozaukee and Waukesha.
A full set of election results for the City of Hartford are attached to this email.
HAPPY THANKSGIVING!!!