Headliners from 2019 Washington County Fair to be announced this week
Feb. 11, 2019 – Washington Co., WI – Coming up later this week there will be an announcement regarding some of the headliners for the 2019 Washington County Fair.
In neighboring Fond du Lac County there has already been one grandstand performer announced.
Country artist Brett Young will headline July 20. Young has had several big hits including "In Case You Didn't Know" and his heartbreak song "Mercy."

Tickets are on sale for Young's appearance at FDL County Fair and you can click HERE for more details. The Fond du Lac County Fair runs July 17 – 21.
The Dodge County Fair has announced its entertainment with headliners Sawyer Brown, Aug. 15, LANCO, Aug. 16, and Great White and Slaughter on Aug. 17.
Click HERE for more details on the Dodge County Fair.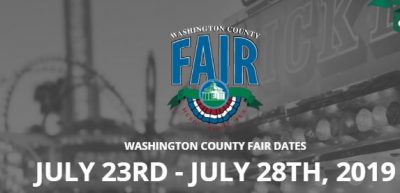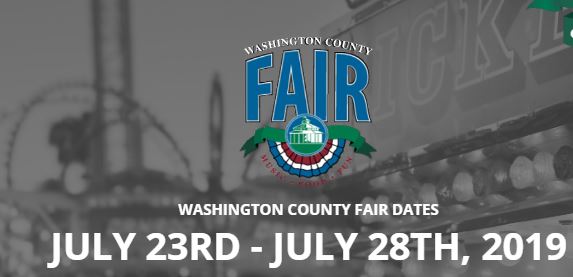 Now rather than ask the simple question about who you would like to see at the 2019 Washington County Fair, let's see how much you know about past performers.
A bit of fair trivia is below.
In 2014 Big & Rich was one of the headliners. Who were the other performers that year? Three of the following do not belong:
a) Willie Nelson   b) Justin Moore    c)  Drive-By Truckers   d) Blood, Sweat & Tears    e) Pat Benetar    f) The Guess Who.
2. Several bands have headlined twice at the Washington County Fair.  The following is a partial list …. who is the artist/group who has NOT played twice:
a) Montgomery Gentry
b) Styx
c) The Guess Who
d) Collective Soul
e) REO Speedwagon
f) Pat Benetar
3. While volunteering as a driver for talent over the past few years there have been some interesting interactions with band members as they are chauffeured to the hotel or from the airport.  Which backup band sang an A cappella version of the Laverne & Shirley theme song while caught in traffic between Mitchell International Aiport in Milwaukee and the Washington County Fairgrounds.
a) singers for Wynonna   b) Sonic Flood  c) Ann Wilson of Heart   d) Eddie Money  e) Walker Hayes
Answers will be posted on Tuesday along with a couple other notes on history from the Washington County Fair.  If you can't wait click HERE for a hint.