Washington County, WI – Storms, excessive heat index, and flooding are in the forecast for the next few days. The National Weather Service has issued the following statements: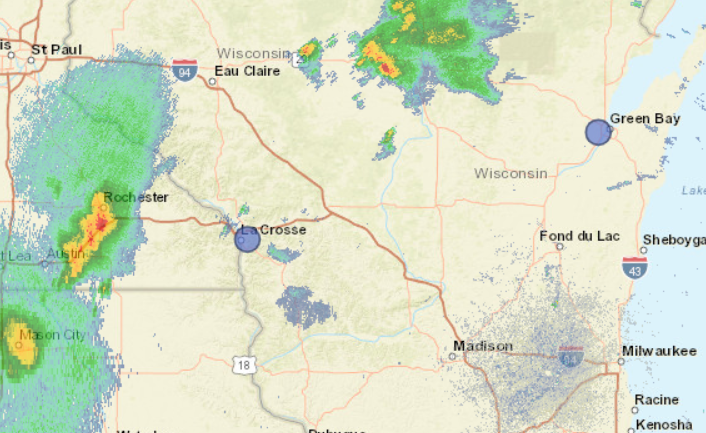 "Hot and humid conditions continue with heat index values in the mid to upper 90s to 100.
"Thunderstorms capable of heavy rain are expected to move into the area late tonight. A Flood Watch is in effect with the concern for flash flooding, with localized areas seeing the potential for 5+ inches of rain.
"The Flood Watch continues through Monday morning with concern for another round of thunderstorms and heavy rain Sunday evening into Monday morning. Lull in heaviest rain in the afternoon and early evening Sunday."
The forecast is for portions of east-central Wisconsin, south-central Wisconsin and southeast Wisconsin, including the counties of Washington, Ozaukee, Fond Du Lac and Dodge.