Helicopter grounded by weather but Santa arrives at West Bend Airport | By Ann Bauer
December 14, 2019 – West Bend, WI – The weather was dicey this morning but that didn't stop Santa from arriving at the West Bend Airport for the annual Breakfast with Santa.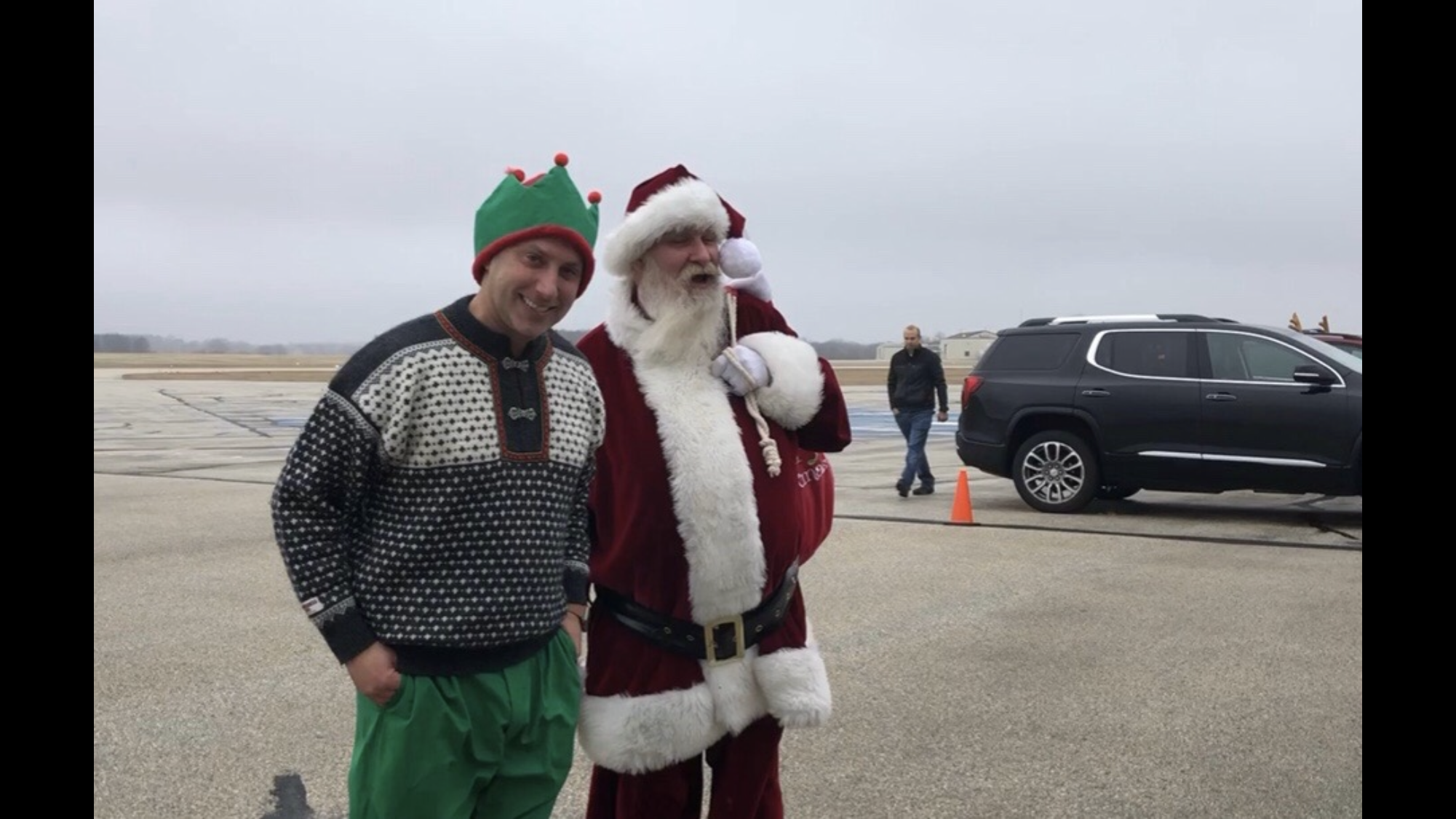 Instead of arriving by helicopter Santa opted for ground transportation. A low ceiling, fog and icy conditions were deemed too dangerous for flight. Santa arrived in a red Ford Escape…. with mock reindeer antlers attached to the front window.
Hundreds of families were on hand to meet Santa, take part in a pancake breakfast and enjoy games and picture coloring thanks to the crew at the West Bend Airport.