High praise for Kohl Foundation winner Jen Mesko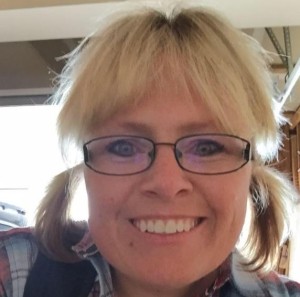 High praise for West Bend High School special education teacher Jen Mesko who was named as one of the 2016 Herb Kohl Education Foundation award winners.
"Jen is an astute professional," said Badger School principal Dave Uelmen. "She always goes above and well beyond for staff and students.  Her work with the at-risk population at the high school has been amazing."
Mesko has beena teacher in the West Bend School District more than a dozen years.
She is a former
Rolfs Award Winner in 2011 – 2012.
The Kohl Foundation Award recognizes teachers in Wisconsin who inspire their students Uelmen said that fits Mesko to a "T."
"She puts together gift drives for students in need every Christmas," he said.  "Her ability to de-escalate situations and students in immediate need is second to none.  There have been numerous times she has remained at school well beyond building hours to help students and staff."
This year for the 25th anniversary of the educational foundation, Herb Kohl tripled the amount of each scholarship, fellowship and school grant.

Beginning in 2015, each educator who received a Kohl Fellowship was awarded $3,000, the educator's school received a matching grant of $3,000, and each Excellence and Initiative Scholar received $3,000. Previously grants were $1,000.
Previous winners in the West Bend School District include Silverbrook Middle School teachers Brian Chesick and Jacquelyn Drover and West Bend East High School teacher Richard Prost.
The Kohl Foundation Scholarship and Fellowship program was established for former U.S. Senator Herb Kohl in 1990.
"Education is the key to the future of Wisconsin and our nation," Kohl said in a statement. "I am very proud of the accomplishments of these students and teachers, and look forward to the great contributions they will make in the future."
Fellowship recipients are chosen for their superior ability to inspire a love of learning in their students, their ability to motivate and their leadership and service within and outside the classroom.
Recipients are selected by a statewide committee composed of civic leaders and representatives of education-related associations along with the Wisconsin Newspaper Association Foundation, the Wisconsin Department of Public Instruction, the Wisconsin Council of Religious and Independent Schools (WCRIS) and regional Cooperative Educational Service Agencies (CESA), who help sponsor the awards.