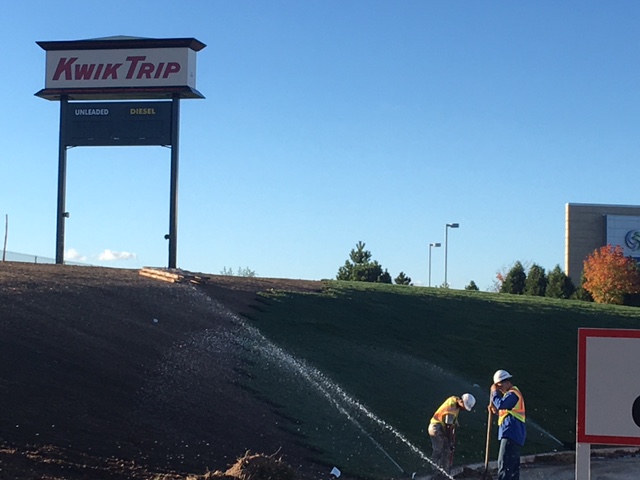 Oct. 19, 2016 – West Bend, WI – A change in the landscape as the Kwik Trip sign has been installed along Highway 45 just north of Paradise Drive.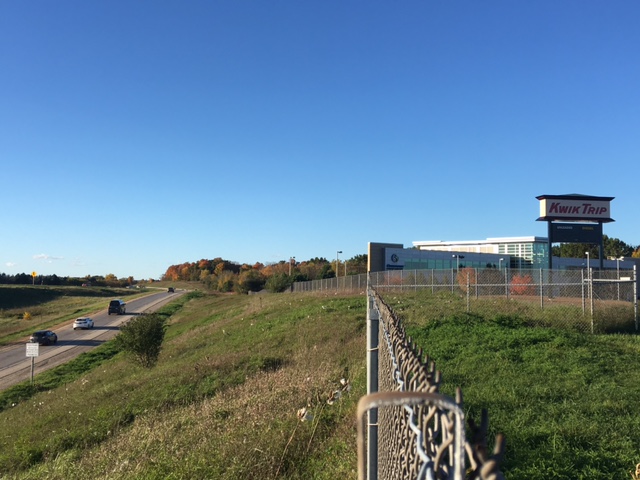 Crews said the sign went up Monday.
Landscapers are putting down sod and border plants as the new convenience store and gas stations prepares to open Oct. 27.