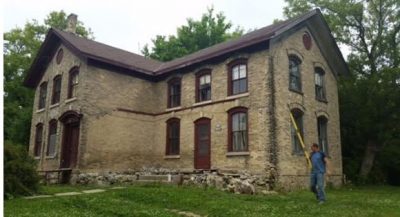 April 10, 2017 – Germantown, WI – There's a history-challenge throw down in Germantown as David Gutbrod and his wife are in the midst of a remodel of a brick farmhouse built in 1878.
See note below:
Hello Judy,
My wife and I have recently purchased an old brick farmhouse built in 1878 on Hwy 145 in Germantown. We are in the process of restoration with the intention of bringing the exterior back to its original historic state. The interior will be converted to an office.
The house was built by John F. Schwalbach who was a prominent businessman and politician. We have done a lot of research seeking information about the house in order to accurately preserve the structure.
The oldest photo we can find was taken in the 1960's. We contacted The Germantown Historical Society and they are currently unable to provide us with any further information.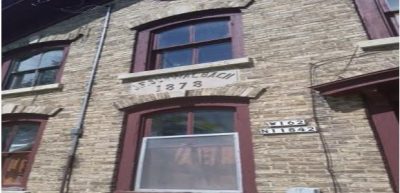 It is a fascinating project that has drawn interest by the local community. I was hoping you could help me get the word out that we are looking for any information or old photographs that would aid us.
Possibly one of your readers would recognize the structure and have some information?
Can you please help us?  Thanks,
  David Gutbrod