UPDATE | Storms cancel tonight's discussion on History of West Bend Brewing | By Eileen Eckert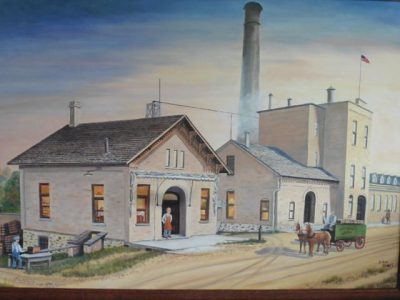 August 28, 2018 – Barton, WI – The Barton Historical Society is rescheduling its talk about the History of the West Bend Brewing Industry because of the strong storms Tuesday afternoon in Washington County.
The talk has been rescheduled to Tuesday, Sept. 25.
Eileen Eckert will lead the discussion on how important a role local farmers play in the brewing business.  Feel free to bring any memorabilia of the brewery to enhance the program.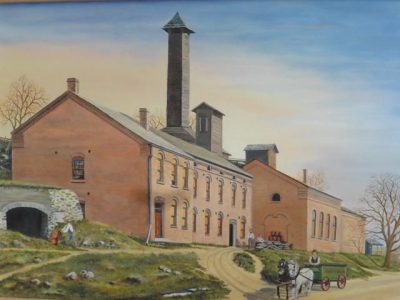 The program is Tuesday, Sept. 25 at 7 p.m. at the Barton Roller Mill located at Commerce Street and Barton Avenue.
Paintings courtesy Eileen Eckert