West Bend, WI – In an effort to recognize academic achievement, personal growth, and dedication to Christian values Holy Angels School in West Bend, WI highlights three students of the month for April 2023.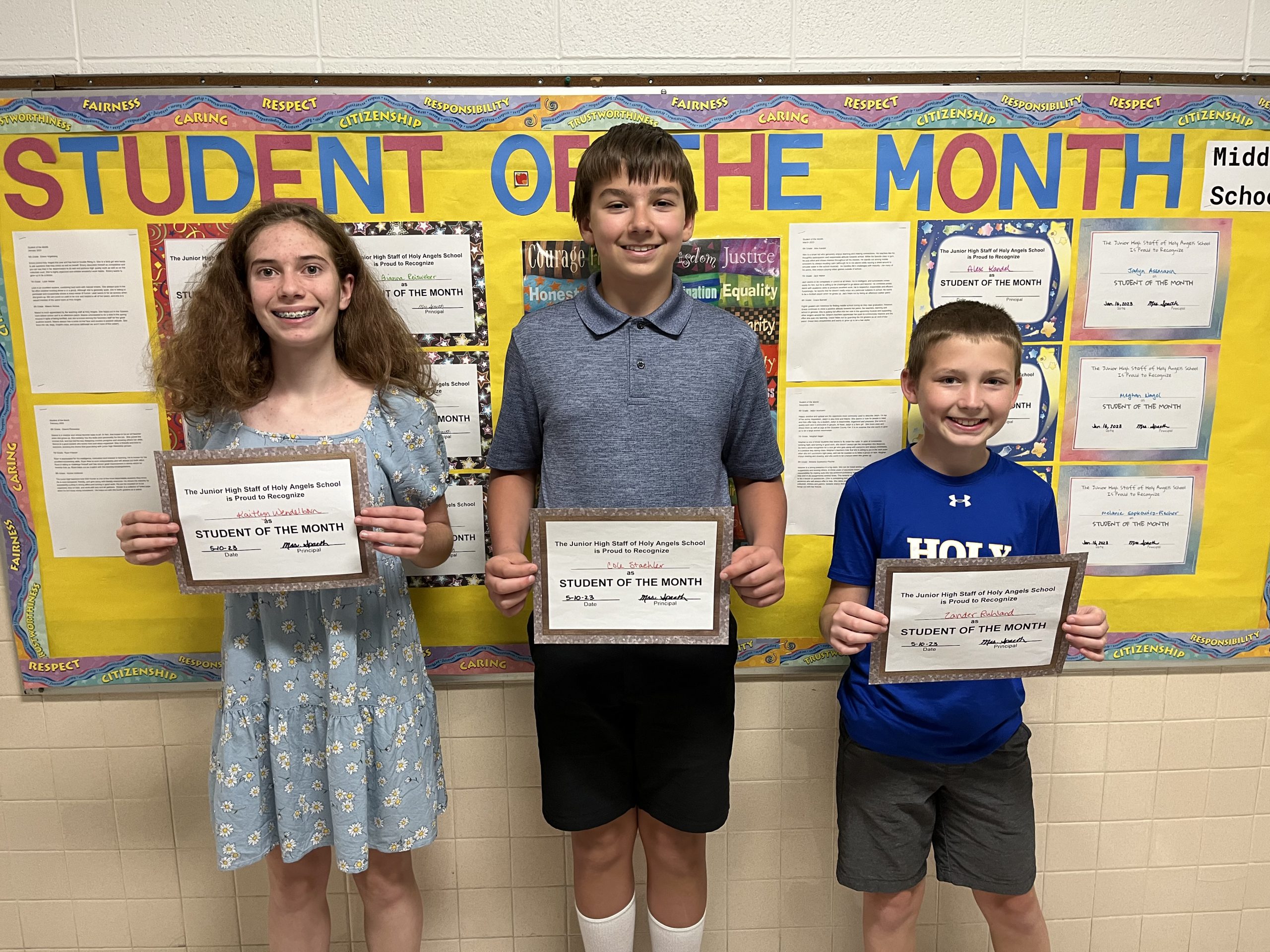 Zander stands out as always being in a good mood and spreading positivity. He is a willing and constant participant in class, asking good questions and offering insightful ideas. His teachers describe him as always being respectful and kind. He helps out at school by serving at Mass.  He describes himself as fun and everyone agrees with that assessment. He enjoys math and animals, especially his dog. Thus, he wants to grow up to be either an engineer or a veterinarian.
Cole entered our school well into the academic year and has been a positive presence. He made friends immediately and is already helping out by serving at mass.  Cole is always on task during class and is not afraid to ask clarifying questions. He is detailed and careful with his work.  He works well in groups and independently, showing curiosity and interest in learning.

Holy Angels School, 230 N. Eighth Avenue, West Bend, WI

Where children grow in faith, knowledge, values, and respect.
Kaitlyn is a standout at Holy Angels. She is involved in just about everything at school including robotics, forensics, the fine arts team, and the crocheting club.  She can always be counted on to volunteer.  She works as a patrol with the kindergarteners in the morning and also serves at mass. It is no surprise that her teachers describe her as kind and helpful. In class, she is a hard worker, following directions, and producing stellar work.  Kaitlyn wants to grow up to be a marine biologist.
Click HERE to learn more about academics and enrolling your child at Holy Angels School in West Bend, WI.