August 13, 2021 – Richmond, IL – Pedaled from 7:15 a.m. to 7 p.m., covered 91.89 miles. I'm sore, I can't touch my toes and I'm still in bear country.
So close to the Badger State I can taste it.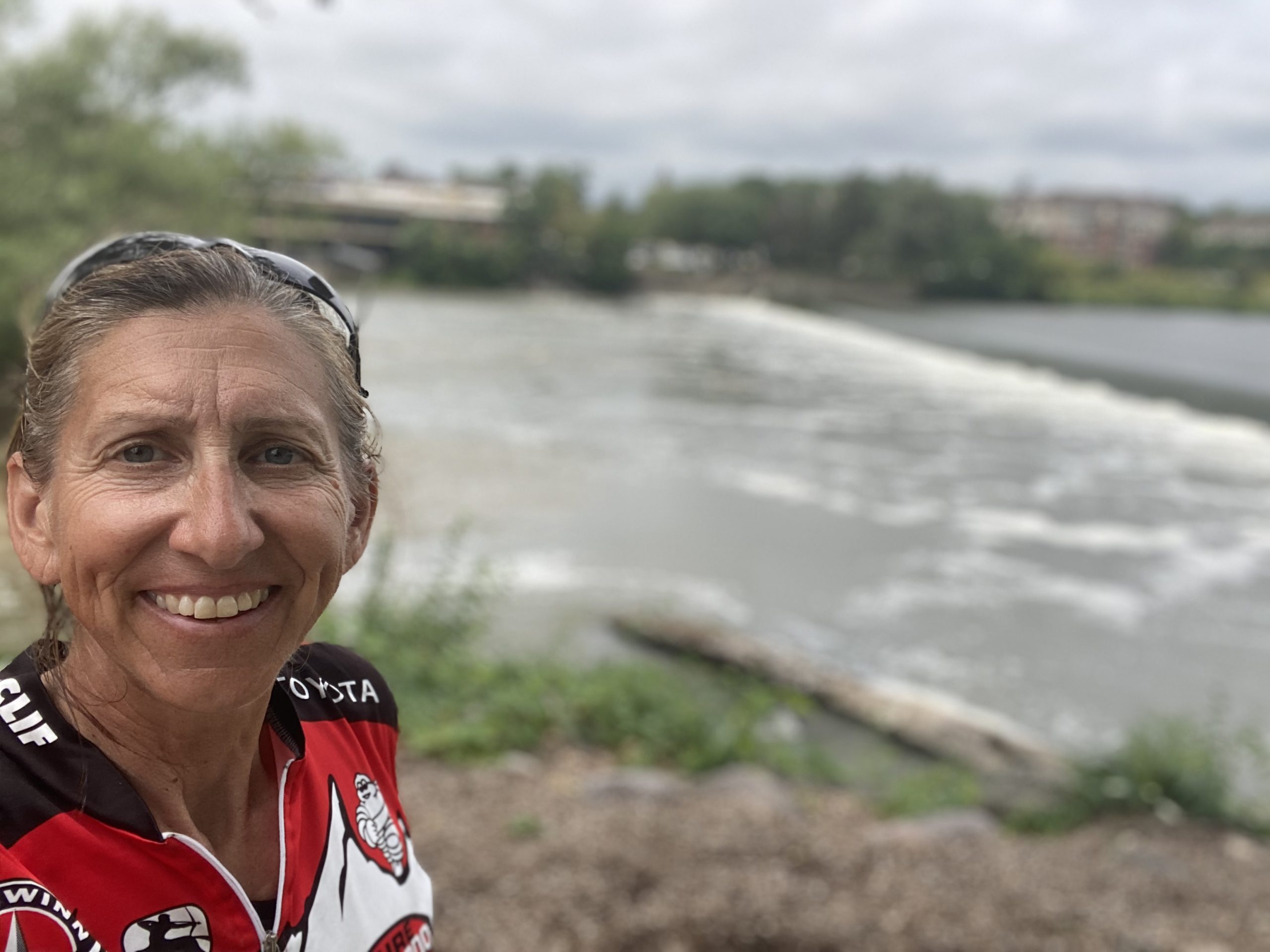 Man, Illinois is sure a long state.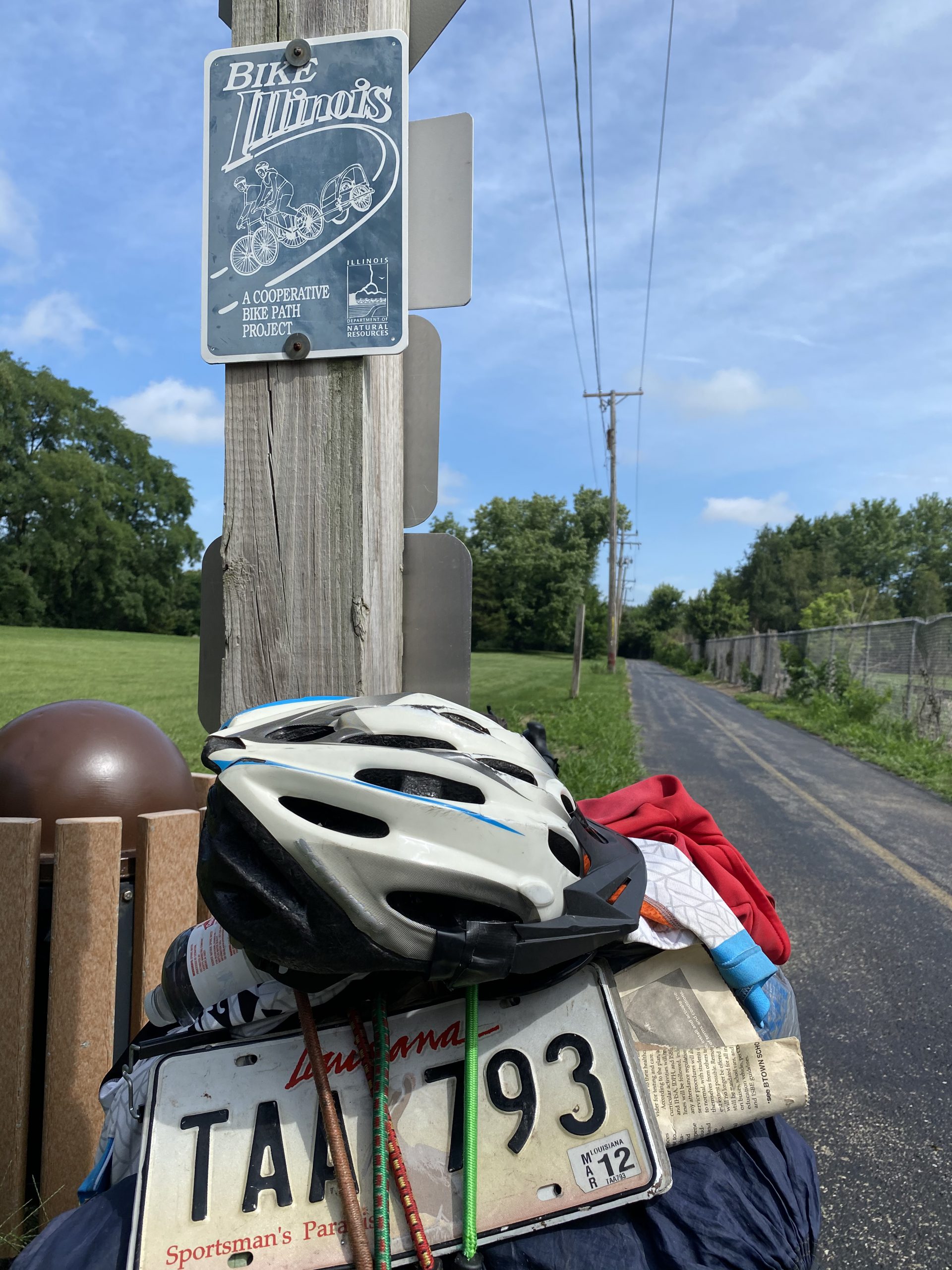 Followed the fabulous Fox River Trail. It was paved, headed north, and unbeknownst to me, spidered off into other trails that could take you further west off your designated path if you weren't paying attention.
It was a beautiful day with paddlewheel boats, stumbling upon the biggest ball of bicycle inner tubes, and a Prairie Trail with downhills so steep bicyclists we're encouraged to walk their bikes.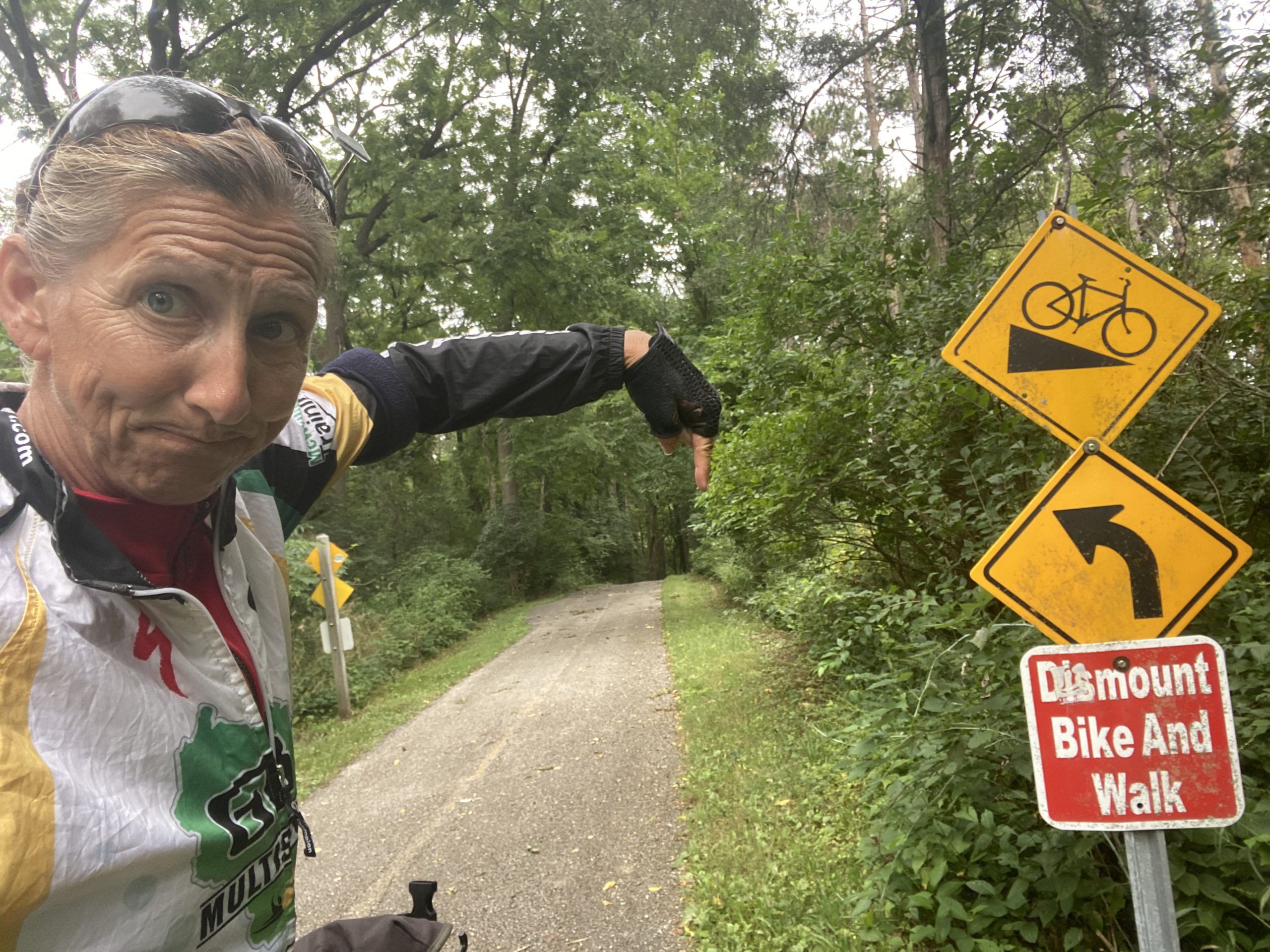 The adventure and small towns were fantastic but there sure were a lot of guys from the power company fixing lines. To top it off, the damage from the storms this past week also littered the trails and made for slow going.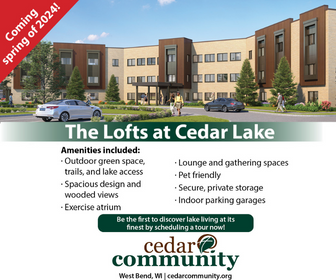 I'll throw down that TODAY is the day I cross the state line and TODAY is the day to drift back home.
86 miles according to Siri.
Have I not commanded you? …  Be strong and courageous. … Do not be frightened, and do not be dismayed, for the Lord your God is with you wherever you go."  Joshua 1:9
The 2021 Amazing Ride for Alzheimer's is raising money this year for music programming for seniors at Cedar Community, a 501c3, so all donations are tax-deductible.
Donate via the secure website through Cedar Community.  Donations should be marked "Amazing Ride 2021." Click HERE to make a secure online donation.
Checks may be made payable to "Cedar Community Foundation" with "Judy Bike Ride" in the memo line and mailed to 113 Cedar Ridge Dr., West Bend, WI 53095
Be sure to include the Federal Tax ID Number for the Foundation: 39-1249432
You may also find a downloadable donation form HERE.
Cedar Community is a 501(c)3 not-for-profit organization, and donations are tax-deductible.