How about a Pizza Ranch in West Bend?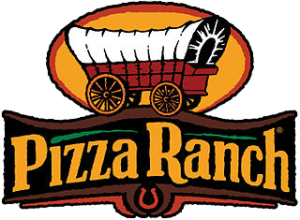 There's apparently some truth to the "word" about Pizza Ranch "sniffing around" West Bend.
Pizza Ranch was founded by Adrie Groeneweg in 1981 in Hull, Iowa. There are currently 180+ locations across 13 States including Iowa, Minnesota, South Dakota, North Dakota, Michigan, Nebraska, Illinois, Kansas, Missouri, Montana, Wyoming and Colorado.
In Wisconsin the closest Pizza Ranch to West Bend is in Fond du Lac. There's also a Pizza Ranch in Oshkosh, Portage, Waupun, Sun Prairie, Sheboygan, Kohler and Appleton.
Pizza Ranch identifies itself as "prides itself on legendary service and quality food. Our unique "Buffet Your Way" means you can request any pizza you want and we'll not only make it for you, we'll personally deliver the first slice to you! Now that's legendary service!"
Taking a look around West Bend and the possible locations for a Pizza Ranch – here's a brief rundown of availability – which do you think is best?
-Meijer is building on S. Main Street just south of Paradise Drive. There will obviously be room for satellite stores.
-The now empty Pizza Hut location, 1610 W. Washington Street.
-The former Walgreens site at the corner of Decorah and S. Main Street.
-The former Ponderosa, 2020 W. Washington Street