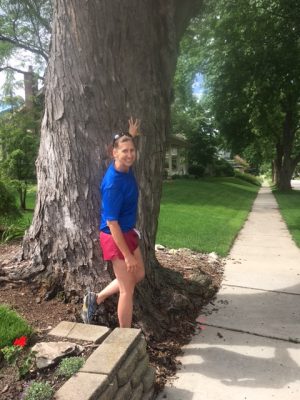 June 26, 2017 – West Bend, WI – As a 10-story sequoia is moved in Boise, Idaho there is 'tree news' in West Bend as well, however this huge silver maple will meet a different fate.
"I just wondered if anybody in the city documented old trees in the community," said Tom Francis.
The monster tree is 13-feet 10-inches around; it's mighty branches soar high above neighboring homes.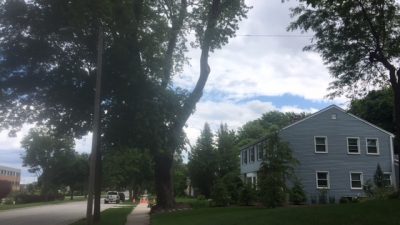 Francis, who has lived in the 600 block of S. Sixth Avenue for 15 years, said the tree has to be over 150 years old.
Over the years the wind has taken out several branches, which measure the size of a normal tree. One branch took down a power line and grazed the neighbor's home.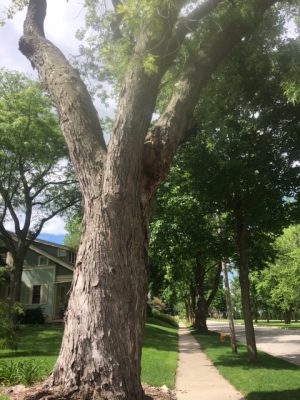 "About every three years the sidewalk in front of the tree has to be replaced," said Francis. "The roots just keep pushing it up."
Walking around the tree Francis points to some of the dark rot chipping away near the crotch of the tree and its roots.
"It's a beautiful tree; I just really hate to take it down," Francis said.
Francis imagines the street will have to be closed when they take it down.
In Idaho, a hospital spent $300,000 to move a giant sequoia. That landmark reportedly weighed 800,000 pounds and was originally planted as a seedling by naturalist John Muir.
Francis doesn't know the history of the tree on Sixth Avenue other than to speculate it's probably one of the oldest and biggest in the community.
On a side note: If you have knowledge of a really significant tree in the community – add a photo and let us know the location.