April 4, 2019 – West Bend, WI – Hunter Zaskowski, WBHS Snowboard alumni and season coach, has been competing at a national level for five years.  On Thursday, April 4, Zaskowski took the podium receiving a bronze medal in Giant Slalom.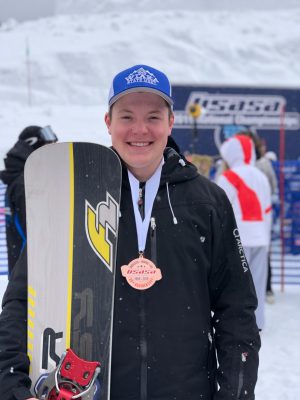 After winning his own race in the JAMS bracket, he went back to the top of the course to coach Brian Pomeroy, a junior at WBHS-East.  Brian had a great day by advancing to finals and placing  4th of 32 competitors in the 16-17 age bracket.
What a great outcome after being only his second year competing at a national level.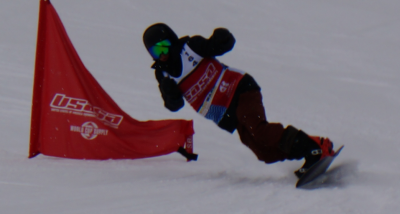 Cole Rummel, who is in the same bracket as Brian, unfortunately was unable to race today due to injury. Although this wasn't how Rummel wanted to end his national experience, he had a fantastic season.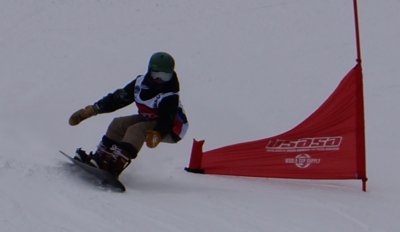 Ethan Benedict was also on the GS course today and placed 25th of 42 competitors. Ethan has had a great week as well.  Tomorrow these same competitors will be on the slalom course.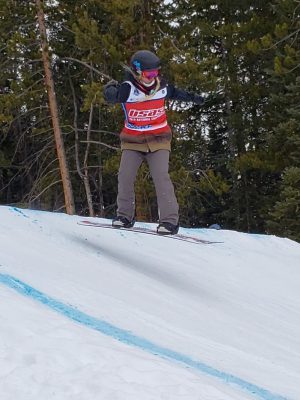 Lauren Nast had a experience on her first national boardercross course. She placed 29th today, feels good about her time, while looking forward to future races on a technical course such as this. No local hill can prepare you for what nationals offers.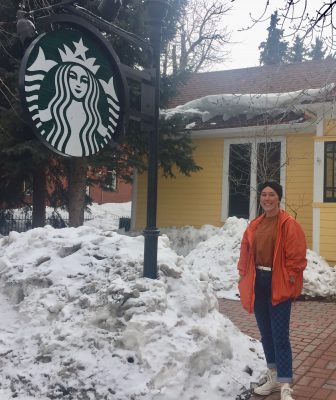 Kelci Waters was off today and got to enjoy her time strolling through beautiful Breckenridge, and treat herself to a favorite, Starbucks. Both girls compete Friday, April 5 in Giant Slalom.
Good luck to all competitors on their last day of competitions.