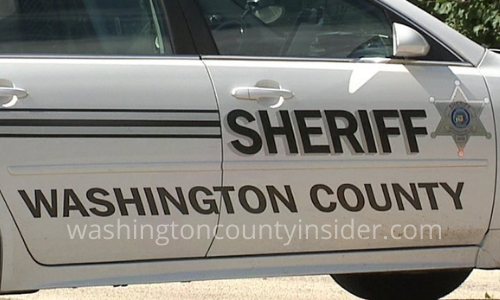 The callers stated the motorcycle was occupied by two individuals and they were both conscious, but one had a head injury.
Click HERE to SUBSCRIBE to FREE local news at
The driver of the SUV was also on scene. Allenton Fire and Rescue and Washington County Sheriff's Office Deputies were subsequently dispatched to the scene, as well as an additional ambulance from West Bend Fire and Rescue.
A passing Lifestar Ambulance was on scene very shortly after the crash, followed by the first responding deputies and Allenton Fire.
The motorcycle operator, a male in his 30's from Allenton, was found to have a substantial head injury but was conscious. He was ultimately transported to Froedtert Wauwatosa in stable condition.
The motorcycle passenger, a female in her 30's from West Bend, was believed to have a leg injury. She was initially transported to Froedtert West Bend, but later moved to Froedtert Wauwatosa upon having her condition upgraded.
Both parties are expected to survive. The driver of the SUVs, a female in her 50's from Dodge County, was not injured.
The initial investigation showed the motorcycle was traveling eastbound on Hwy 33 over I41 from Allenton. The SUV was on the off-ramp from I41 northbound to Hwy 33. The driver of the SUV pulled forward to turn onto westbound Hwy 33 and did not see the eastbound motorcycle, causing the motorcycle to impact the driver side of the SUV.
The Washington County Sheriff's Office Crash Reconstruction Team responded to the scene to complete an investigation. The Hwy 33 eastbound lanes over Hy 41 were closed for approximately 3 hours to facilitate cleanup and the investigation. All parties involved are cooperating with the investigation, which is still open at this time.