Ice Bears claim playoff victory 6-1 and advance to second-round playoffs. By Kurt Kress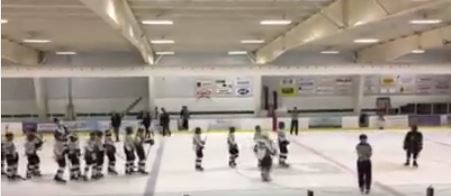 Feb. 14, 2017 – West Bend, WI – The Ice Bears defeated Beaver Dam in the first round of the WIAA high school hockey playoffs 6-1.
The Ice Bears controlled the puck for most of the game notching 2 goals in each period. The Ice Bears out shot Beaver Dam 45 to 20.
A balanced scoring attack was led by 2 goals from Hunter Leonard and 2 assist from Zack Fountain and Ian Davenport.
The Ice Bears will face Arrowhead in the second round of the playoffs on Friday at 7 p.m.
Courtesy Kurt Kress