December 19, 2020 – Hartford, WI – The Hartford Parks Department is working on establishing ice rinks at Veterans Park and Willowrook Park.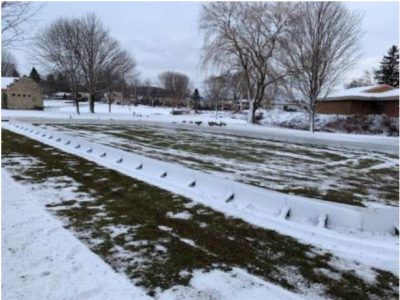 The Veterans Park rink recently had water added in hopes we will have adequate temperatures to create the ice rink. The process will require adding several layers and given the temperatures that in the week ahead appear to be warmer than anticipated it will likely take time before that rink is ready.
The Willowbrook rink area was cleared of the recent snow in hopes to allow frost to penetrate the ground. Once there is adequate frost and temperatures are favorable for making ice the rink liner will be installed and water added.
Please remain off these areas as maintenance staff work on the rinks and the water is still in the process of freezing to create the rinks surface.