March 6, 2023 – Town of Grafton, WI – The Ozaukee County Sheriff has posted an update to the story that broke Saturday, March 4, 2023 regarding a body found in a vehicle on CTH C.
Initial story from March 4, 2023 is below.
On Saturday March 4, 2023, at approximately 930 a.m., a white 4-door Chevy Malibu with Michigan registration was located in the east ditch on CTH C south of Tallgrass Drive in the Town of Grafton. An unidentified male subject was found deceased in the vehicle and the death appears suspicious.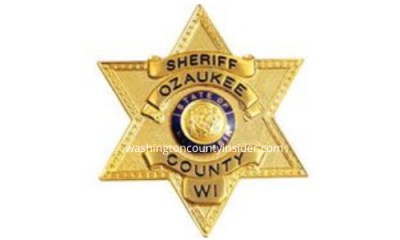 The vehicle is believed to have been parked in this location since sometime last night, Friday March 3, 2023.
The Ozaukee County Sheriff is seeking information regarding this vehicle and any other vehicles or people traveling with it. If you saw anything in relation to this vehicle, please contact the Ozaukee County Sheriff's Office.
This is an active investigation. CTH C from Lakefield Road to Falls Road was closed from approximately 9:30 a.m. until 6:25 p.m. This is an isolated incident and there is no threat to the public.
Thank you to the Wisconsin State Crime Lab crime scene technicians for their assistance on scene. Also, thank you to Ozaukee County Emergency Management, Lanser's Towing and the Ozaukee County Hwy
Shop for their assistance.
If you have any information that may assist with the investigation,
please contact the
Ozaukee County Sheriff's Office at 262-284-7172.